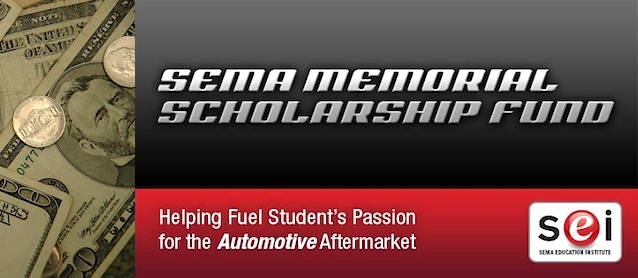 Are you currently enrolled or interested in enrolling in an auto upholstery training program? If so, you may be eligible for SEMA's Memorial Scholarship or Loan Forgiveness Program.
SEMA is awarding scholarships for up to $5,000 to students who are passionate about the automotive aftermarket industry, and dedicated to becoming its future leaders and innovators. Scholarships are open to anyone in the industry. However, thanks to the Nat Danas Scholarship, a portion of the funds will be set aside for students pursuing or advancing a career in the field of auto trim and restyling.
"Students coming through the SEMA Scholarship Program have demonstrated great potential and share the enthusiasm and passion that has fueled our industry," explained Zane Clark, SEMA education director. "Our hope is that we'll continue to attract highly qualified students who will contribute and make strong, positive impacts in our industry."
SEMA is so committed to this goal that it's even helping to pay off loans for students who recently graduated training programs.
Interested? Act fast because the deadline to apply is March 28, 2014.
For eligibility requirements and an application, visit: www.sema.org/scholarships.