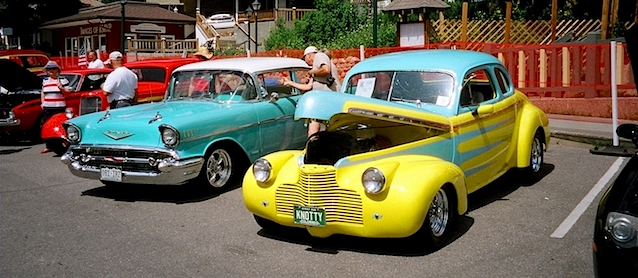 The Hog Ring has written extensively about the benefits of attending car shows. But it's obviously not feasible to promote your auto upholstery shop at every one. So which shows should you attend? In his latest "Interior Insights" article for Performance & Hotrod Business magazine, Ace Eckleberry of ACE Custom Upholstery & Rod Shop lays out his plan for how he decides.
Here's an excerpt from the article:
Pick and choose which shows to invest in displaying based upon potential clientele. Not every show that has vehicles will benefit your shop.
Younger shops should target smaller local shows geared toward public attendance from that specific area. This is part of growth. Establish a target area close enough so that potential customers will be comfortable stopping by your shop to check out your work firsthand. In my personal growth, I spent a couple years doing local shows before I considered a larger show.
Once established, I started targeting larger shows in what I refer to as "day trip circumference." If a customer can bring their vehicle to you and drop it off and drive home in the same day comfortably, I am interested in displaying in that area. I try to set about a 300-mile radius around my shop.
I do have established customers in areas much farther away, but the typical job is in that radius. Attending shows farther away than that doesn't seem to financially benefit my shop.
There are a few exceptions to my day trip targeted area. Any time I have the opportunity to contract an interior on a vehicle with special notoriety or value that is being unveiled or receiving an award, I try to attend.
I like Ace's step-by-step approach — as the old adage goes, "stretch your legs according to your coverlet." The only thing I would change is the radius. A diameter of 300 miles sounds more reasonable to me. Remember, customers have to drive round-trip.
To read the full article in Performance and Hotrod Business, click here and turn to page 70. Also, remember to share with us your thoughts in the comments section below.