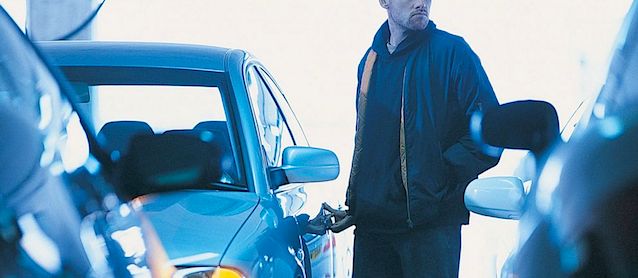 Mac's Auto Upholstery in Ventura, Calif. experienced an attempted theft on Wednesday that, although unfortunate, serves as a reminder to every auto trimmer to keep customers' cars locked and secure at all times.
According to a beat report by the Ventura Police Department, the alleged thief was able to enter two vehicle's parked on the shop's lot because they were unlocked and still had their keys inside:
…Ventura Police Command Center received a 911 call from employees of Mac's Auto Upholstery, reporting that a subject had just attempted to steal a customer's vehicle. Officers responding to the call observed the subject, later identified as Matthew Wehrman, on foot a short distance away from the business and detained him.
During the investigation, officers learned that Wehrman had entered a customer's unlocked vehicle that was in the parking lot of the business, started it with the keys that were inside and attempted to leave. Several employees of the business prevented Wehrman from taking the vehicle and removed him from the vehicle. As he was leaving on foot, Wehrman entered a second customer's unlocked vehicle and removed several items of property. He was found to be in possession of the stolen items when he was detained.
Wehrman was arrested for attempted stolen vehicle, possession of stolen property and a felony warrant. He was booked into the Ventura County Jail.
No one was injured as a result of the incident.
It's common practice for auto upholstery shops — and all automotive businesses for that matter — to leave customers' vehicles unlocked during businesses hours with keys either in plain view or hidden in obvious places. It's done for no other reason than our ease of access. But, unfortunately, affords thieves access as well.
Unless your shop operates on a secure lot, you need be vigilant in protecting customers' vehicles. Those that aren't currently being worked on should be locked, and those that are should never be left alone.
Vehicles are valuable, and customers entrust their care and protection with us. Therefore, it's our responsibility to ensure they're always safe and secure. Our reputations and livelihoods depend on it.