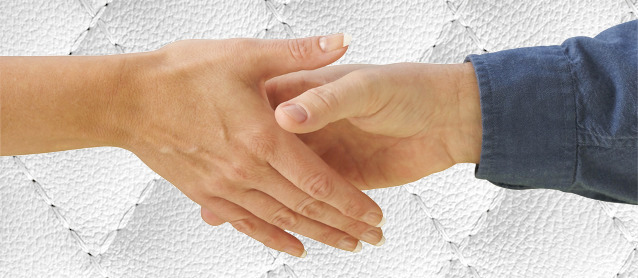 Early in my career, a customer brought his 1969 Chevrolet Camaro to my auto upholstery shop to inquire about a full custom interior. After speaking with me for over an hour and browsing through hundreds of fabric swatches, he still couldn't decide how he wanted his interior to look. Over the course of a month, he returned five times — each time pulling me away from work to talk, but never quite making up his mind.
In the end, he didn't book the job, and his indecisiveness cost me both time and money. The experience was such a disappointment that I vowed to never let it happen again.
To ensure that it didn't, I developed a three-step process — which I outline in this article — to limit customers' options based on their budget and design ideas. By doing so, I'm able to turn indecisive shoppers into bona fide paying customers.
Step 1: Ask the right questions
Believe it or not, even the most indecisive customer has a vision for his car's interior. It might not seem like it, but at some point he's seen a color scheme, pattern or style and thought to himself, "Now that would look great in my car." The trick is to ask the right questions that will keep him focused long enough to tell you.
The first and most important question to ask is "What's your budget?" The answer will help guide all your suggestions from that point forward. After all, there's no sense in wasting time browsing high-grade leather samples when all his budget allows for is vinyl.
Second, ask your customer what style interior he likes best — original restoration; custom, but period correct; modern; sporty; or luxurious. If he doesn't know what the differences are, pull out mini display seats or photos of previous jobs you've completed in each category and show him. While you're at it, ask him to point out elements he thinks look best — for example, a sporty console or unique pleat design. This may not get him to decide on a look, but it will provide helpful insight to his preferences.
From there, you can ask about the types of fabrics and color combinations he prefers. Feel free to provide input about trends, color matches and textures you feel work well together. After all, you're the pro.
Step 2: Limit your customer's options
The problem with an indecisive customer is that he doesn't trust himself to make the right decision, especially when faced with a lot of options. Do him and yourself a favor by limiting those options from the start.
Keeping in mind budgetary constraints, use the information you gathered in Step 1 to suggest at most one or two brands of fabric for your customer to choose from. Picking a fabric and color from one sample card instead of thumbing through a hundred will save you both time and aggravation.
What's more, only offer recommendations for fabrics you're comfortable working with and feel are appropriate for the job. For instance, avoid exotic hides you've never used before, as they may prove difficult to trim with.
Don't force your customer into making any choices, but don't abandon him to choose on his own either. Instead, rely on your experience to guide him to making a choice he could live with.
Beyond fabrics and colors, you'll also want to limit your customer's design options. Some budgets don't allow for labor-intensive designs or complex stitch patterns — so nix them from the start. For example, if he can't afford hexagon pleats, suggest squares or diamonds instead. They're much easier to execute.
Also, don't allow yourself to be duped or bullied into attempting a design you're not comfortable with. Just because your customer saw something he liked in another car, doesn't mean it will work in his. Remind him that aesthetics are only one aspect of a car's interior. Functionality is another equally important element.
As the craftsman and service provider, only you understand what is or isn't feasible. Use that knowledge to set clear parameters for the project.
Step 3: Write a detailed estimate and have it signed
Once you and your customer are comfortable with the decisions made, write out a detailed estimate for the job — including a description of the work to be completed, material swatch numbers, and even illustrations of what the end result will look like. For illustration templates, visit "The Hog Ring Design Studio."
Of course, you'll want to take a sizable deposit too, which you should note on the estimate before asking him to sign it.
Make it clear to your customer that once the estimate is signed, any changes requested may result in additional fees or loss of the deposit. This will protect you in the event that he changes his mind down the line, or challenges any aspect of your work.
In business, we're faced with all types of people. Some already know exactly what they want and have realistic expectations about time and cost. Others are easy going and open to suggestions. Then there are those who just can't quite seem to make up their minds. Dealing with these shoppers can be aggravating, but if you're patient and follow my three-step process, there's no reason you can't turn them into customers.