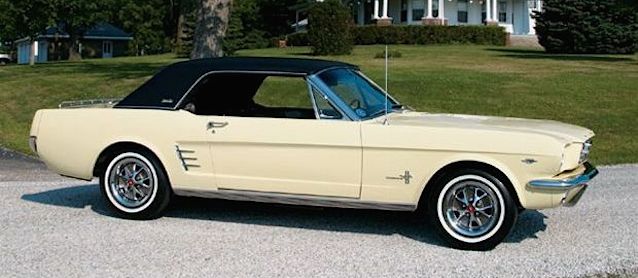 Removable hardtops are readily available for late-model Ford Mustangs. But did you know that detachable roofs date as far back as the pony's debut in 1964?
Upon Ford Motor Company's introduction of the Mustang, Dory Development Co. of New York began manufacturing removable hardtops for the convertible models. The detachable roof was marketed to Ford dealerships as a safe and practical way to protect soft tops from harsh weather.
The Towne Top, as it was known, was constructed of fiberglass and upholstered in your choice of tan or black double-seam vinyl. From the inside, it was finished with a headliner, sail panels, and even an optional dome light. Weighing in at around 85 lbs, the detachable roof required at least two people to install or remove it.
Unfortunately, the Towne Top was discontinued in 1966 due to a lack of demand. Priced at $298, Mustang owners felt it was too expensive and didn't offer much in the way of value.
With only three known to exist today, these tops are considered to be extremely rare and most definitely a collector's item.