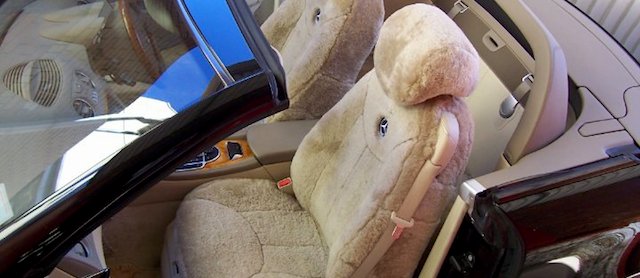 Wool is soft, comfortable, warm in the winter and cool in the summer. That's why many drivers turn to sheepskin to protect their car seats. Check out this great video by Eagle Wools, an Australian manufacturer of sheepskin seat covers, to see just how they're made.
The video takes viewers through the whole process — from drawing up seat patterns to sewing and finally installation. Though not a lot of auto upholstery shops work with sheepskin, you'll see that the workflow isn't too far off from what we already do when crafting seat covers from cloth, vinyl or leather.
The end product looks great and fits like a glove. And while the video is only 5 minutes long, Eagle Wools' website says a pair of front seats takes about 4 hours to complete. A full interior takes about 8 hours.
If you don't already work with sheepskin, perhaps it's time to add it to your list of services.