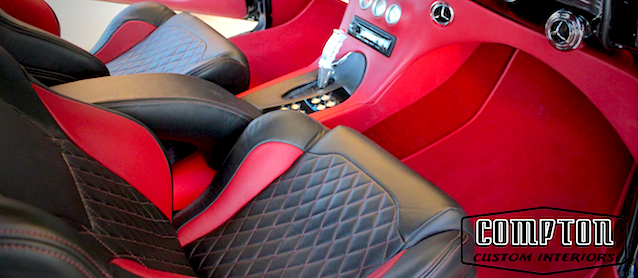 One of the greatest pleasures for me in running The Hog Ring is the opportunity to speak with auto trimmers and shop owners from around the world and learn how they got their start in our highly specialized craft.
I recently spoke with Jimmy Compton, a retired U.S. Army veteran, who told me all about his new-found career in auto upholstery and his shop, Compton Custom Interiors, an up-and-coming hot rod interior shop making a strong name for itself in Fort Worth, Texas, and far beyond.
In 2007, Compton, along with his business partner and good friend Steve Johnson, purchased a struggling auto upholstery shop. Though they were automobile fanatics at heart, neither had any experience in the craft.
However, through hard work, a willingness to learn and keen business sense, they were able to pull it off. Today, Compton Custom Interiors employs five trimmers and is renown for its high standards and quality work.
Check out my interview with Compton below:
1. How did you get your start in the craft of automotive upholstery?
After 9 years of serving in the US Army and 5 years of security contracting in Iraq and Afghanistan, to include several combat tours, I decided that it was time for a change. I have been passionate about drawing and designing cars and trucks since I was a little kid and was forwarded an opportunity to team up with Steve. He and I invested in a struggling upholstery shop here in Fort Worth and immediately corrected the obvious issues, then, we aggressively pursued the best guys we could find here in the DFW metroplex. The results were immediate and we have enjoyed new found success and are looking forward to even more growth in the near future.
2. Before investing in that struggling auto upholstery shop, did you have any previous experience in upholstery or any other facet of automotive restoration work?
Between Steve and I, we had zero experience in automotive upholstery. (Just being honest here, we have actually learned everything we know in the past 18 months.) We took a huge risk when we invested, but have spent many unpaid hours to get where we are today.
Steve and I are very passionate about this stuff and continue to research and experiment every day to stay on the cutting edge of automotive interiors. On top of that, we do not micro-manage our guys and allow them to brainstorm and experiment as well. We encourage creativity and original thoughts. We absolutely hate copying what someone else has done and demand one-off designs when planning our interiors.
3. What drew you to upholstery rather than body work or mechanics?
The thing that drew me to interior work versus the other aspects of building was the fact that the interior is where you, as an owner of the car, will spend most of your time when it comes to any particular vehicle. Metal fab guys and engine and chassis guys are the "glorious" ones because they get to do all the cool stuff that you can see from afar. Upholstery guys only get appreciated once someone sticks their head into the car. I don't want to say that we are the unpopular ones when it comes to building cars, but you don't see many people raving about how good someone can sew. I think it's a shame that upholstery has almost become a second thought or the last thing planned when it comes to building your dream car. It's always the welder or painter that gets the attention. I guess, long story short, I would like to see it spread even and have a little more notoriety brought towards the upholstery industry.
As for Steve, after 30 plus years of IT consulting, he decided to hang it up. And with his personal build entering the upholstery stages, he seized on the opportunity to become part of the industry that he has always loved.
4. What are your and your business partner Steve Johnson's job responsibilities?
Steve and I both handle the day to day operations. Steve handles more of the cash flow stuff and I handle the production, sales and marketing stuff. I also, along with help from the guys, do all the design and photography work. And, I will occasionally do a little sewing. We have both tried fabricating but our guys make fun of us and won't let us touch any of the projects so we are forced to play on Facebook all day …
5. After purchasing the upholstery shop, what changes did you implement to make it successful?
After the purchase was made, we obviously made some personnel changes and heavily modified the billing and estimating processes that were currently being used.
If there is one thing that we can offer, advice wise, remind your customer what "estimate" means. An estimate is just that! Not a quote or hard number. I know many of the guys reading this will say that they practice just that, but how much stuff do you really do and not charge for?
Also, we created a stress-free environment for our guys. Steve and I absorb as much of the stress as we can and we firmly believe that if our guys can work uninterrupted and in a completely stress-free environment, quality product can and will be delivered in a timely manner. It's what comes natural when you allow it to happen. (In the 9 years I was in the Army, I can honestly remember yelling at one solider to get my point across. No need to crack a whip or micro-manage every aspect of the build. If your guys have an active roll in the creative design work and can freely express what they would like to do, then beautiful things just tend to happen!)
One thing that I think we added is customer communications. Good or bad, we update our customers on a weekly basis. We keep them informed as much as we can so that when we send them a bill, they are expecting with the check book open and pen in hand.
6. What struggles, if any, did you face at the beginning?
Like all other new shops, money was and is the ongoing struggle. Of course, we weren't given a shop that was debt free! We inherited debt and old projects that were already over budget and past due. Steve, our crew, and I saw each project through. We felt that it was the right thing to do. That goes back to that 100% customer satisfaction accolade.
7. In addition to custom work, does Compton Custom Interiors also do general repairs?
We do a very low percentage of repair work. We get the occasional bar stool or headliner, but 95% of what we do is custom work.
8. To what do you credit your upholstery shop's success?
Our team.  We have the absolute best group of guys you could ask for.  They come in everyday and exercise a common goal on every project.  Not one guy quits until the job is done.  Some of our guys are willing to sleep in the shop!
9. What is your proudest moment since having opened Compton Custom Interiors?
After the initial changes were made, we were nervous, to say the least, about how the former and current builders and customers would react. Surprisingly, our business almost tripled in the first month and continues to grow in a vertical fashion. Just being able to get over that initial hump, I would say, is the proudest moment we have had here at Compton Custom Interiors.
10. What does the future hold for Compton Custom Interiors?
Since the "take over" we have been able to form alliances with several new builders and painters. Obviously, we would love to eventually be a one-stop shop that includes every aspect of the build, but we are just as happy surrounding ourselves with great talent. We are very lucky to have what we have now and do not take any relationship we have with builders, painters, and engine and chassis guys for granted.
You can also add that we are probably the goofiest bunch of assholes in the industry. And I stand by that quote!! HAHAHAHAHAHAHA!!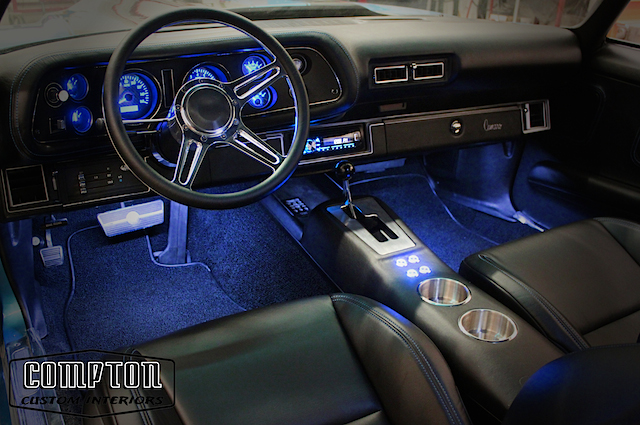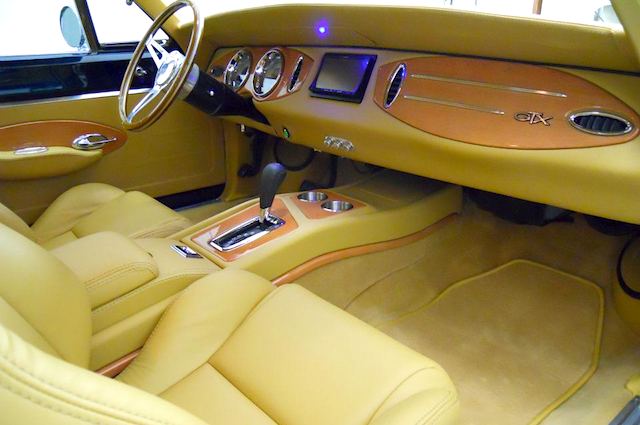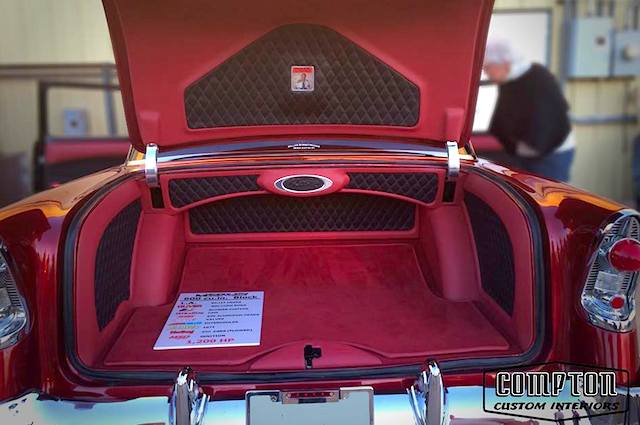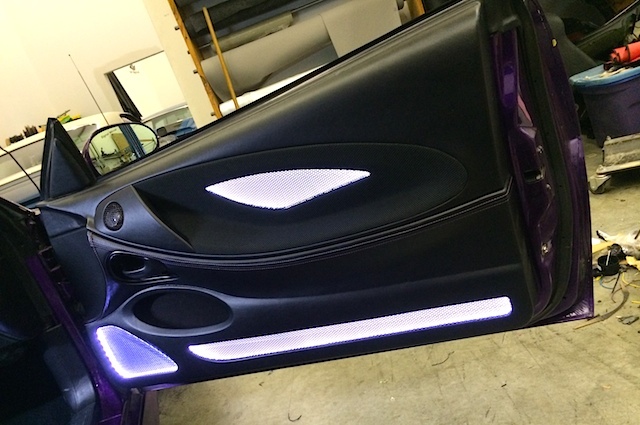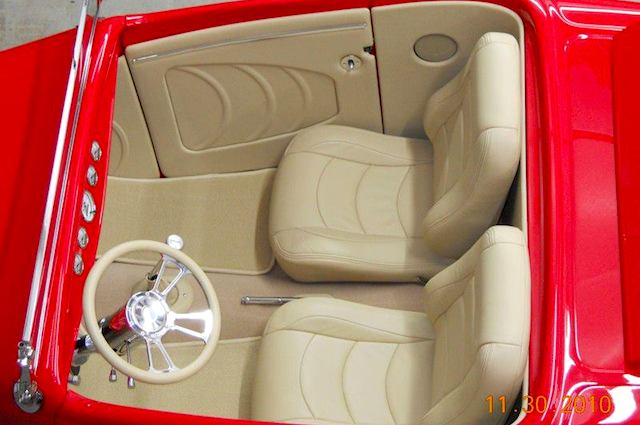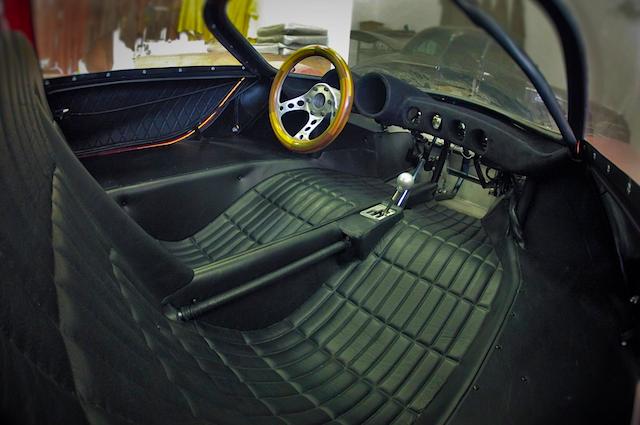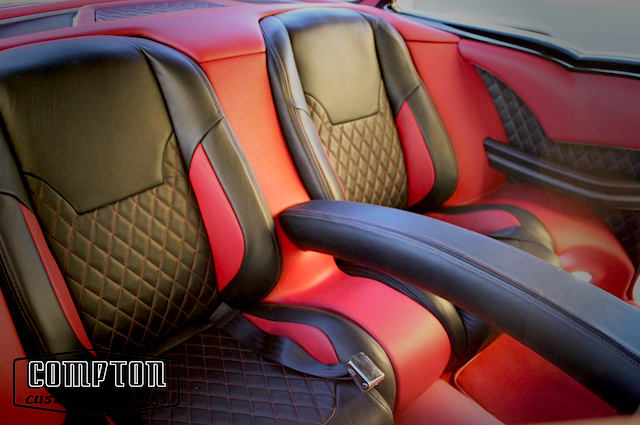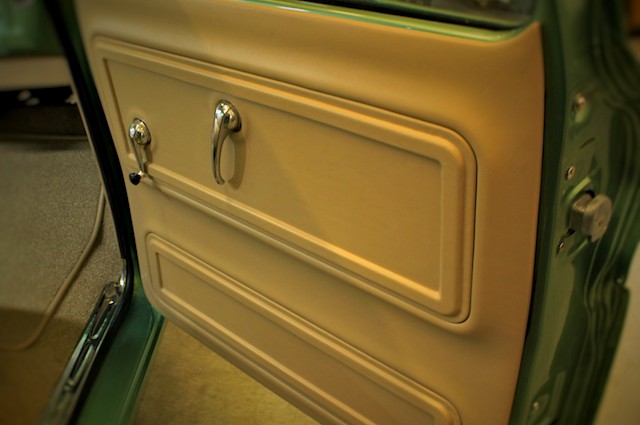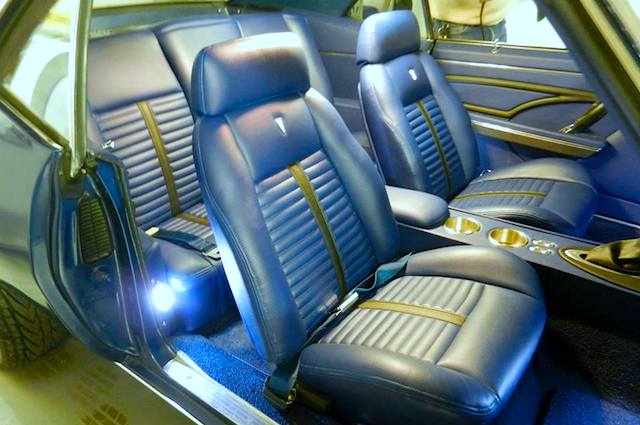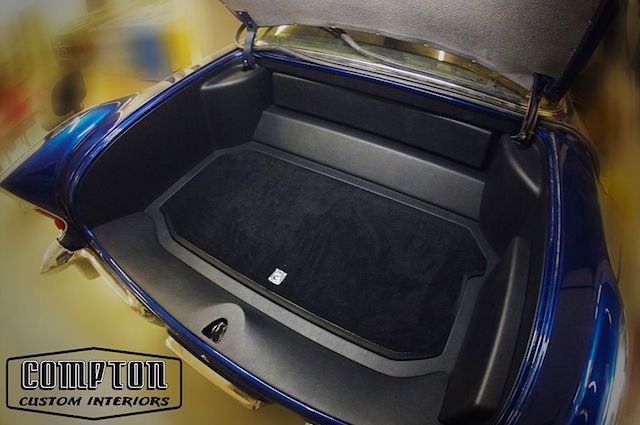 For more photos of Compton Custom Interiors work, check out their website and Facebook page.