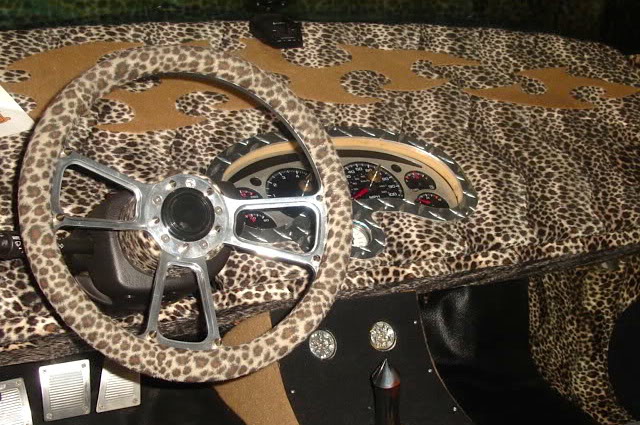 We're filing this custom leopard-print dashboard  in our "Ugly Upholstery" category for obvious reasons…
We found the picture on S10Forum.com, where Chevrolet S-10 owner "Slappy McNasty" was bragging about his wild cat-themed interior. Believe it or not, other users were quite impressed with the job. But they're a combo of kids and DIY-ers, so what do you expect?
McNastiness aside, I'm curious how Slappy could even stay focused on the road or read his gauges with all those distracting spots. He'd probably be less dangerous to other drivers if he was texting!