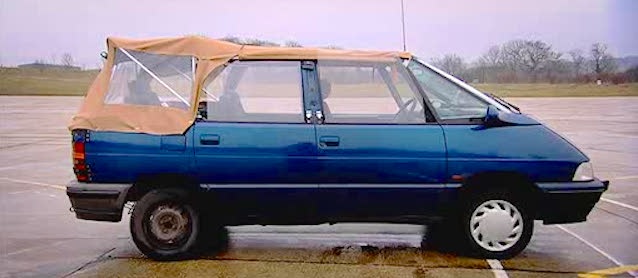 We've seen some terrible DIY convertible tops, but the folks over at Top Gear win first prize for the worst of all time.
Back in 2009, they chopped the top off a Renault Espace minivan to create their own retractable soft top. The result was comical (to says the least), but the real fun didn't start until they were challenged to put it through its paces.
Watch as they drive their custom flop-top Espace convertible over 100 mph, through a wild safari and even a high-power carwash…
Needless to say, Top Gear did NOT pick up that convertible top from Electron Top or Kee Auto Top, and it definitely wasn't made using Haartz fabric.