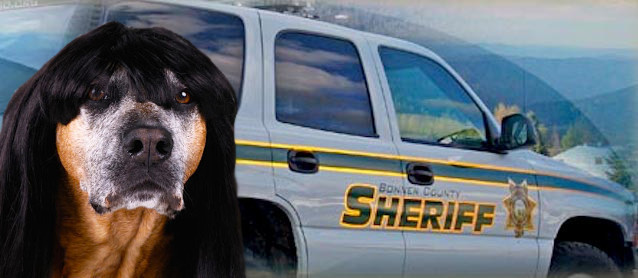 It's not uncommon for customers to ask auto trimmers to repair car seats that have been chewed apart by dogs. But when the culprit is a woman, we file that story under The Hog Ring's "Odd News" category.
According to Idaho's Bonner County Daily Bee, local woman Staci Anne Spence, 42, gnawed apart a police vehicle's seat foam and upholstery after she was arrested for a host of bizarre misdemeanor offenses. The damage was so bad that it cost the police department over $2,000 to repair— garnering her an additional felony charge.
The Daily Bee explains:
Spence, 42, was arrested Thursday morning at her north-side home after allegedly dousing a couple with pepper spray as they slept in a van parked off Grouse Creek Cutoff Road.
Spence was identified as the couple's assailant and deputies went to her home to arrest her for battery. Spence greeted the deputies with profanity, racial slurs and uncooperativeness, a probable cause affidavit alleges.
While being taken into custody, she allegedly pulled away from the two deputies who were holding her arms and kicked a third deputy before being subdued. She was put in leg restraints and placed on her stomach in the back of a deputy's sport utility vehicle.
Upon arriving at the Bonner County Jail, deputies discovered that Spence had chewed through the seat's upholstery and into the foam cushioning, the affidavit said. Replacing the Chevrolet Tahoe's seat was estimated at more than $2,000. [read more]
But wait— the story gets better! Spence, whose bail was set at $32,000, was also arrested for battery in July at a local theater. A police report from that incident said that after she was arrested and placed in the back of a police cruiser, she produced a beer that she proceeded to drink on her way to jail.
…and that, kids, is how I met your mother?