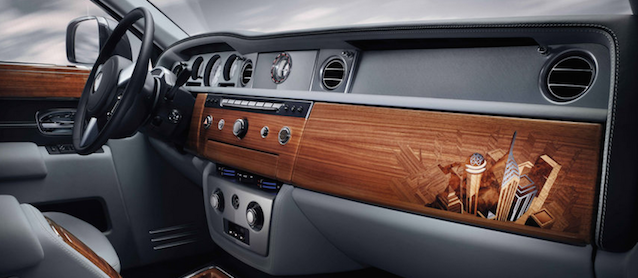 Not to be outdone by Bugatti,which recently unveiled a Veyron 16.4 Grand Sport Vitesse with images hand-painted on its interior, Rolls-Royce just debuted a special-edition Phantom sedan that features hand-inlaid wood trim in the shape of various cityscapes.
Each cityscape, which comprises 500 wood pieces and takes a craftsman several days to complete, is a unique work of art. Rolls-Royce explains:
The Phantom Metropolitan Collection pays homage to the world's great metropolises through the meticulous application of marquetry – the art of inlaying small pieces of wood veneer to form decorative motifs. When open, Phantom's signature picnic table presents occupants with an elevated view of the city, created through the expert application of 500 individual wood veneer pieces. Indeed, the process of hand-cutting, colouring, shaping and applying is so complex these unique objects d'art take an expert wood craftsperson several days to complete. On closing the tables, a different perspective of the cityscape is offered – reflecting the view one gets when effortlessly travelling in the rear of a Phantom. […]
Meticulous care is taken when selecting the individual wood veneers. Minute imperfections such as knots and flecks lead to instant rejection. Adjustments to the colour of each piece are made through the traditional hand-process of hot-sand shading before a final inspection under magnification on a light box to ensure perfection. [read more]
Rolls-Royce has only produced 20 of these special-edition models, dubbed the "Phantom Metropolitan Collection." In doing so, the super luxury automaker aims to demonstrate to potential customers the infinite possibilities of its bespoke program.
What do you think — mission accomplished?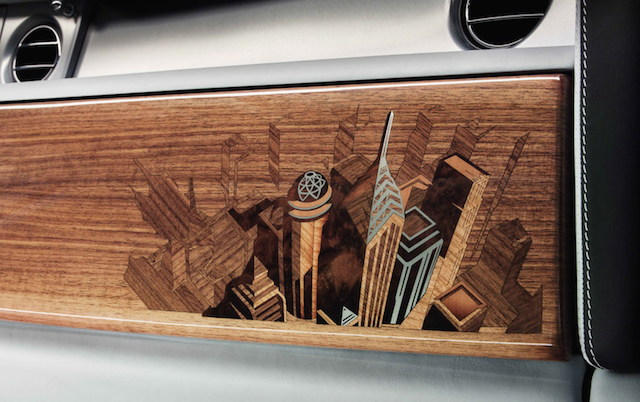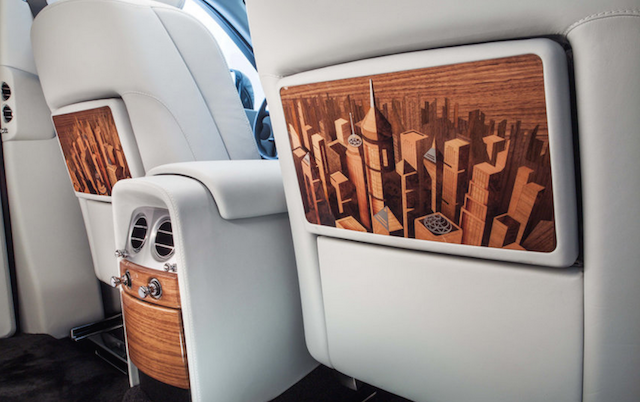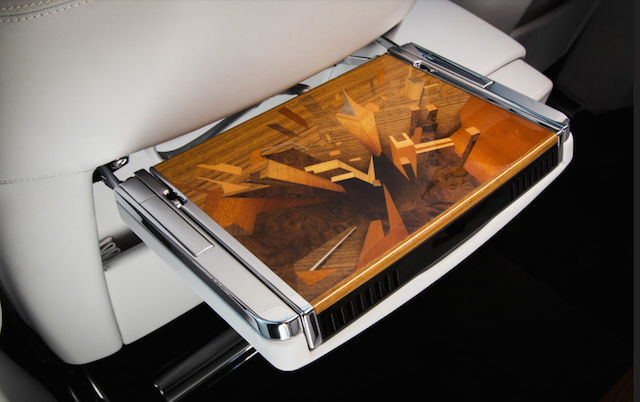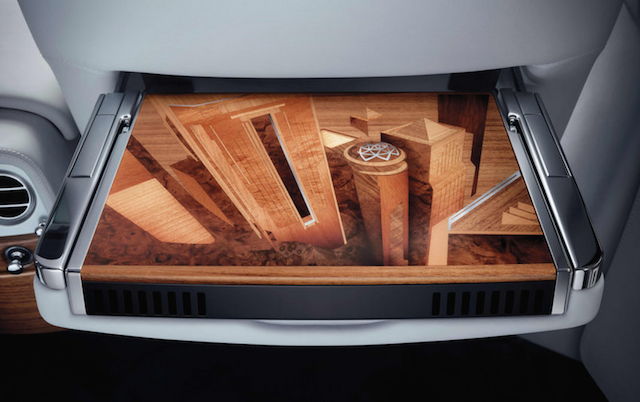 To see more photos and read more details about the "Phantom Metropolitan Collection," check out Autoblog.