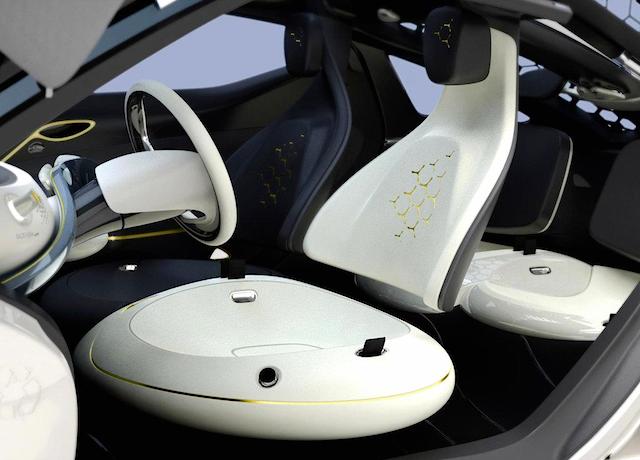 Car seat or toilet seat? No one really knows except for French automaker Renault, which featured this unique design in Zoe, a five-door super-mini electric car concept it introduced in 2005.
Upon its debut, Zoe was met with both acclaim and criticism. While some enthusiasts hailed its seats a design breakthrough, others crapped all over them (figuratively speaking, of course).
Zoe eventually made it to production in 2012, but not before Renault flushed out its interior for a more traditional, if not uninspired, look. The current model features two standard bucket seats.
Tell us what you think: Is it a cool design? Or do the seats in the Renault Zoe Concept remind you of bathroom time?