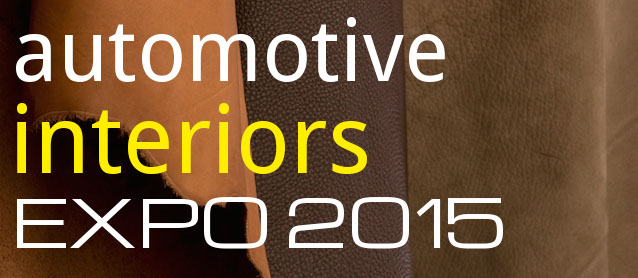 In desperate need of a vacation? Why not head to Germany where you can take in the sights, experience a different culture and attend Automotive Interiors Expo 2015?
The event, which will take place June 16-18 in Stuttgart, brings together automakers, interior manufacturers, styling houses, suppliers and trimmers to learn about and discuss the latest trends in the industry — and, hopefully, make the types of connections needed to help it grow.
In describing last year's event, organizers wrote:
The 2014 Automotive Interiors Expo proved to be the biggest and best to date. With over 80 exhibitors, the show continued to provide a platform for designers, color and trim specialists, suppliers and buyers to meet, discuss and forge new relationships.
The expo also provided a backdrop for workshops and discussion panels, as well as the annual Automotive Interiors Expo Awards, which are quickly becoming established as some of the most sought-after awards in automotive interior design.
The event is free, but space is limited. By registering in advance, attendees are also granted access to Automotive Testing Expo, Engine Expo and the Global Automotive Components and Suppliers Expo, which simultaneously take place in adjoining halls of the Stuttgart Messe convention center.
For details and registration, visit Automotive Interiors Expo 2015.