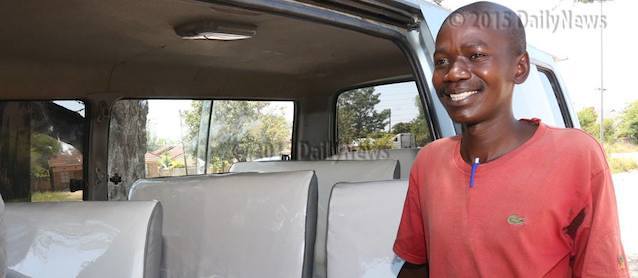 Forging a successful career in the auto upholstery industry is no easy task, but where there's a will there's always a way. No one knows that better than Otsetswe Marobela, a 26-year-old rookie trimmer in Francistown, Botswana, whose passion for the craft led him to open one of his community's first auto upholstery shops.
Daily News, the African nation's largest newspaper, recently profiled Marobela, highlighting his initiative and hard work as an example for other Batswana youth to follow.
While many young people complain about lack of job opportunities in the country, a young entrepreneur in Aerodrome, Francistown has decided not to be idle.
Mr Otsetswe Marobela (26) decided to make ends meet by specializing in upholstery and operating along the Francistown-Maun road.
In an interview recently, the young entrepreneur who specializes in repairing car ceilings, seats, floor covers and lounge seats said he started his business last year in November after being assisted through government's flagship Poverty Eradication Programme. […]
He mentioned that the business is not doing badly as in a good month he manages to make up to P1200.00 [roughly $124]. This, he highlighted, was better than staying at home doing nothing.
When, he started, Marobela explained that the government provided him with materials to start up his business venture.
Consequently, he asserted that with the skills that he had acquired from a workshop that was organized by the Francistown City Council to provide technical and managerial skills in upholstery in 2006 and the passion he has for the job, he has managed to reap rewards. […]
Through his excellent service at his workshop, he mentioned that he is able to bring a smile to his customers who are satisfied with his service.
Marobela has yet to name or register his auto upholstery business, but intends to do so shortly. His hope for the future is to shift focus from repairing people's vehicle interiors to fabricating custom ones himself. With the hard work and dedication he's shown so far, we have no doubt that he'll one day accomplish that goal.
To read the full story, see: "Botswana: Young Man Earning Living Through Upholstery."