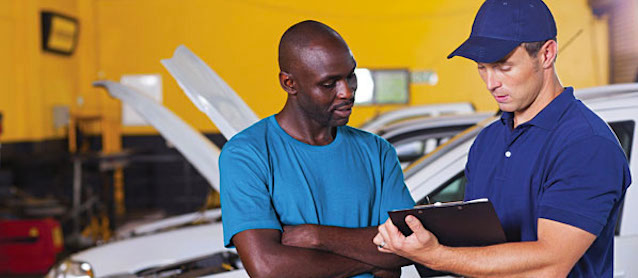 Even the most skilled auto upholstery professionals sometimes make mistakes —which, if not handled correctly, can damage their shops' reputations and end up costing them future business.
But with set guidelines for how to respond to such problems, shops can turn mistakes into opportunities to showcase their superb customer service.
That's the gist of Josh Poulson's latest article for Restyling & Truck Accessories magazine, and we couldn't agree more.
A professional restyler and SEMA PRO council member, Josh is well versed in how to run a successful business and keep customers satisfied. He writes:
If you've have been in the restyling business for any period of time you have inevitably received the phone call one evening from the dealership telling you that the customer is not happy with the look or installation of the product.
The problem is compounded now because the dealership's management team is involved and the customer's survey is looming. The customer is upset, the dealership is upset and now you have a problem you must act on.
All of us from time to time have dealt with similar situation. The question is, how do you respond?
Many restylers have guidelines on how to handle these situations—do you? If not, sit down with your team and figure out the guidelines so that all employees are on the same page.
The worst thing you can do is shoot from the hip. If the customer is told something they dislike or perceive as a lack of desire to help, the situation could quickly get blown out of proportion.
Josh continues by outlining a simple, yet effective, four-point plan for how to resolve issues quickly, easily and even turn the tide in your shop's favor.
The article, titled "Turning Mistakes into Opportunities," is a must-read for every auto upholstery shop owner and employee. Check it out by turning to page 48 of the June 2015 issue of Restyling & Truck Accessories magazine. You can download a free copy here.