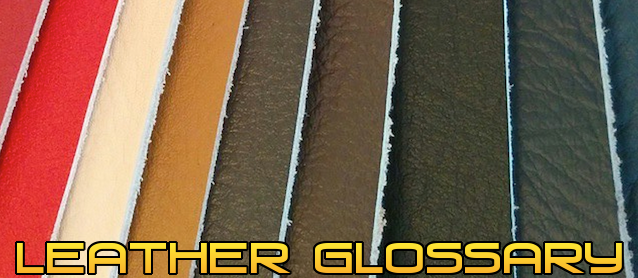 If a customer walked into your auto upholstery business and asked you to explain the difference between aniline and pigmented leather, could you do it? How about nubuc and suede?
If your answer to both questions is "no," then you need to brush up on your knowledge of leather. After all, customers expect you to know every in and out of the industry, and be able to educate them about it too.
A good place to start is Hydes Leather's comprehensive online leather glossary — which lists just about every leather-related term in the industry along with a simple, easy-to-understand definition.
For instance:
Aniline: Leather that is colored all the way through with a transparent dye. The effect is applied by immersing the leather in an aniline dye bath. Because the finish is transparent and shows the natural markings of the leather, only the best quality hides can be used.
Pigmented: Leather that has been coated with a flat surface color on top of or instead of the usual dye finish. Leather is usually pigmented to add durability and hide natural blemishes.
If you were to print the glossary, it would only be about four pages long. Our advice is to keep a copy on hand to study during your down time and perhaps even assign it as study material to employees and/or apprentices.
To see the leather glossary in full, visit HydesLeather.com.