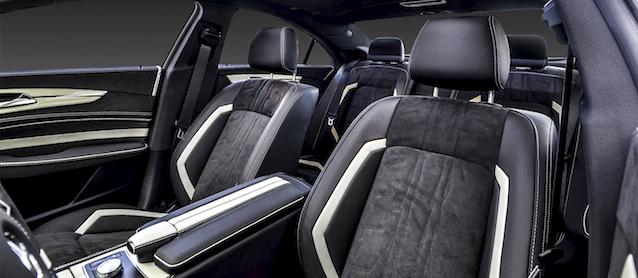 From its state-of-the-art garage to its jaw-dropping interior designs, Polish auto upholstery shop Carlex Design never ceases to inspire. Case in point, watch this video of how they customized the interior of a Mercedes-Benz CLS.
The vehicle, which was already outfitted with a Brabus body kit and painted white pearl before sent to Carlex Design, had its interior completely stripped and overhauled using perforated black leather, porcelain-white Nappa leather, graphite-black Alcantara and a range of white accent trim.
As always, Carlex Design's brilliant vision and excellent craftsmanship combined to create a one-off interior that's sure to turn heads everywhere it goes. But don't just take our word for it, see for yourself…
To see before and after photos of this gorgeous Mercedes-Benz CLS, visit CarlexDesign.com.
Talk to us: Is there anything you particularly like or dislike about this interior? Share your opinion in the comments section below.