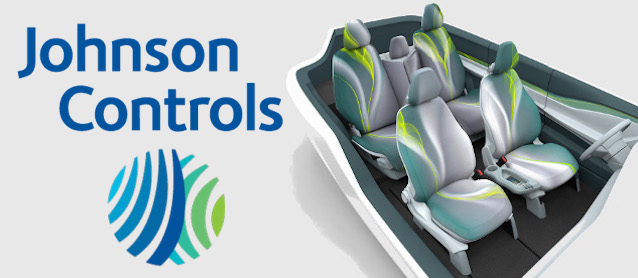 Johnson Controls, one of the world's leading suppliers of vehicle interiors, is set to debut a seating system at next month's Frankfurt Motor Show that it says will be the standard by 2020.
The new Seating Demonstrator "SD15" concept addresses three "automotive megatrends" that Johnson Controls says characterize the future of car interiors: autonomous driving, lightweight components and increasing demand for individualization.
"The SD15 is based on extensive proprietary research conducted by Johnson Controls that explored what consumers expect as car seating in 2020 and beyond," said Beda Bolzenius, president of Johnson Controls Automotive Experience.
As such, the front row features slim, lightweight power seats mounted to unique tracks. The driver's seat sits on a curved track, eliminating separate and complex mechanisms to move the seat. Meanwhile, the front passenger seat operates on an elongated track, allowing for more flexibility in movement and better cargo utility. What's more, the front console — which offers wireless charging — is mounted to the driver's seat, so no matter where the seat moves the console goes with it.
The second row bench seat also operates on a track, and even transforms from a three-seat to a two-seat configuration, providing passengers with extra leg and cargo room.
That's not all. The seats are trimmed in ink jet printing fabric technology — which is basically upholstery that can be customized with any color, shape or pattern using a special printer. With such technology, possibilities for customization are limitless.
Take a look for yourself:
To read more about the Seating Demonstrator "SD15" concept, visit Johnson Controls.
Talk to us: Is this really the future of car interiors? What do you like or dislike about the technology? Share your thoughts in the comments section below.