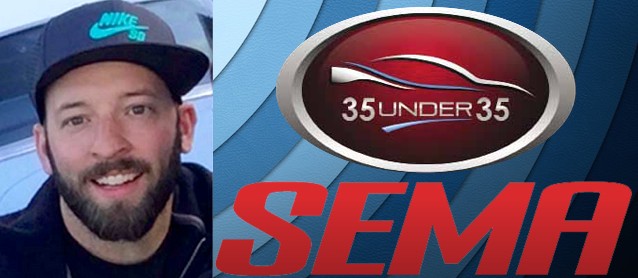 Please join us in congratulating Tommy Perkins of Seams Ridiculous Upholstery in Montross, Virginia for being named to SEMA's "35 under 35" — a list that recognizes the top 35 professionals under the age of 35 who are doing something new and exciting to change up the automotive aftermarket industry!
Tommy is a talented upholsterer who's found a unique way to combine old world craftsmanship with new world style and technology. At only 29, he's the first auto upholsterer to be named to the list for his upholstery work.
Check out his profile in this month's issue of SEMA News Magazine:
An award-winning upholsterer, Tommy Perkins brings new ideas, creative details and socially connected design to an old-school trade. He loves to push the envelope with color combinations and intricate embellishments throughout each car, possessing an ease in understanding his customers' desires to bring their cars alive from inside out.
"The most important trends affecting my segment of the industry are the advances in vinyls to be more like leather," he said. "These new materials allow for lower costs, which let me spend more time in the design and execution of award-winning interiors at affordable prices."
Perkins's father taught him about hot rods and musclecars, and the two travel to car shows together.
"At an early age, I decided I wanted to be one of the guys who built what I had been looking at," he said. "I've busted my butt to get to where I am, but I always had family support, especially from my dad!"
In his briefcase: "I don't carry a briefcase, but I do keep important business info, notes, estimates and invoices in a really awesome backpack/bookbag. But the main business tool that I cannot live without is my iPhone. It stores all of my customers' information, estimates, invoices and receipts. I have full e-mail access, and I use Square for credit transactions. I basically run my whole business from my pocket!"
If you recall, Naseem and I were also named to SEMA's "35 under 35" list in 2012 for our founding of The Hog Ring as a news website and online community for the auto upholstery industry. We can't tell you how excited we are to see a fellow craftsman honored on this prestigious list.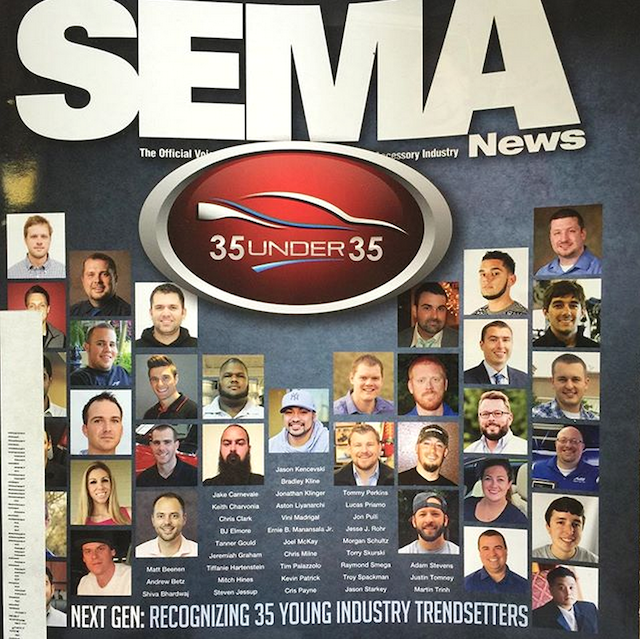 To learn more about Tommy and see photos of his latest projects, follow Seams Ridiculous Upholstery on Instagram.