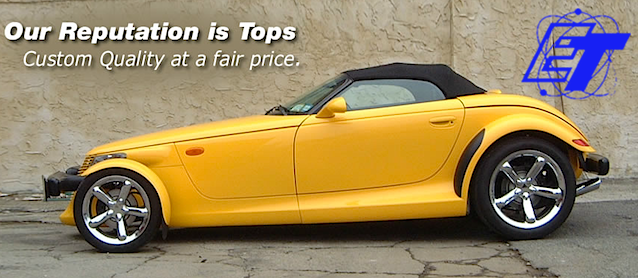 If you haven't already, check out Electron Top's latest newsletter for a ton of helpful product information — including price changes, new offerings and more!
The September 2015 issue of "Keep in Touch!" kicks off with a number of substantial price reductions on select BMW and Mitsubishi convertible tops.
What's more, Electron Top is selling tinted glass windows for 1995-2000 Chevy Cavaliers, 1995-2000 Pontiac Sunfires and 1987-1995 Chrysler Lebarons for the low price of $198. The sale price doesn't expire until Dec. 31.
"Keep in Touch!" continues with helpful information on which tops require extrusions or glass brackets, a warning about aftermarket convertible top frames, and some marginal price increases.
Finally, it ends with a short statement by Kimmy, Electron Top's office manager, on why it's more important to focus on quality rather than brand name when shopping for products. Here's an excerpt:
I speak for myself when I say, "I am tired of buying twice." I want to pay for quality and get quality, not pay what a quality product should cost and have to replace it the next year, if it lasts that long. Our salaries are not disposable nor should the items WE purchase be. Our Dad always said "Custom quality at a fair price." WE try to use that mentality in all the products WE manufacture. That is not a sales pitch but a statement of our ethics. In addition WE are proud to say, "Made in the USA."
Amen to that! Check out the full newsletter below:
null
To learn more about Electron Top's quality products or to set up a business account, visit ElectronTop.com or call (800) 221-4476.