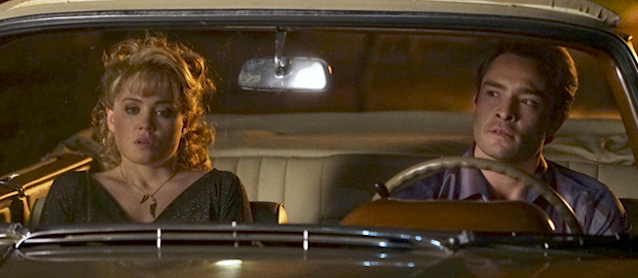 I always said that auto upholstery professionals were underrepresented on television, but I never meant for them to be profiled like this: ABC premiered new crime drama "Wicked City" last month, in which the main character is a "manager of an auto upholstery shop by day and a sadistic killer by night."
The show, which is set in seedy West Hollywood in the 1980's, follows Kent Grainger, played by actor Ed Westwick, as he goes "praying on naive young girls looking for their big break…being whoever his victims need him to be and promising to make their dreams come true." But he's not just a serial killer, he's a necrophiliac too!
The show is dark and gritty, and of course doesn't focus so much on auto upholstery. The fact that Grainger works in a shop is more of a happenstance than an essential element of the story. However, it's a good thing he does — because he sometimes murders his victims in his car, and we all know how difficult it is to remove bloodstains.
Check out the trailer below:
I know, I know… you're all rolling your eyes. Me too actually. But I'm also kind of amused that the main character is an auto upholsterer. Though I do wish it was more of a flattering role… right??
You can only watch "Wicked City" on ABC's website, as it was pulled off television this month due to low ratings. ABC will broadcast a new episode online every Tuesday at 10|9c. Check it out… or not… whatever.