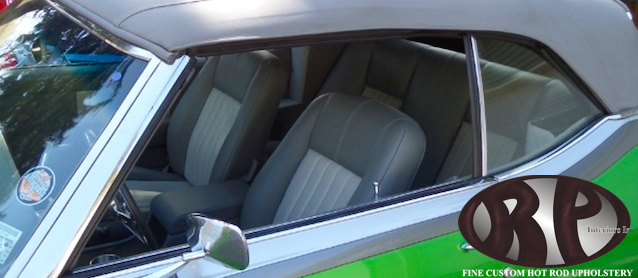 If you're into street rods, follow Richard Perez of R.P. Interiors, Inc. on Instagram, where he offers a glimpse into his award-winning auto upholstery shop and highlights some of his best work.
Based in Horseheads, New York, Richard is renowned for building high-end custom interiors for street rods, hot rods, muscle cars, custom show cars and more. Each and every project he takes on is executed to perfection, relying on his more than 40 years of experience in the craft.
No doubt, you've seen seen Richard's work at some of the hottest car shows and in magazines, you just didn't know it was his. Now, through Instagram, you can browse through the hundreds of photos posted to his page and familiarize yourself with his outstanding work.
To learn more about Richard and R.P. Interiors, Inc., also visit his website at RPInteriorsInc.com and follow him on Facebook.