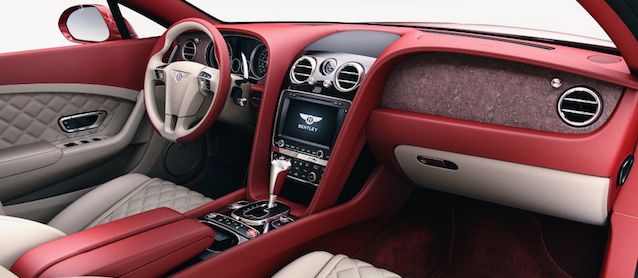 In the world of super luxury cars, automakers are constantly trying to outdo one another by using rare fabrics and materials in the construction of their interior cabins. Nowhere is this more evident than in Bentley Motors' recent offering of stone veneers.
That's right, the automaker's Breitling Mulliner Tourbillon bespoke division is now outfitting dashboards, consoles and other interior components with veneers chiseled out of slate and quartzite deposits that were formed in India roughly 200 million years ago.
The stones, cut from quarries in the states of Rajasthan and Andhra Pradesh, are cured using glass fiber and a bespoke resin before shaped and hand finished at Bentley's headquarters in Crewe, England.
When complete, the veneers are lightweight and thin, measuring only 0.1 mm in width. They're also available in four colors: Galaxy, Autumn White, Terra Red and Copper.
"We are the established experts in the handcrafting of wood and leather, and now we are exploring new, fine and rare materials to offer even more bespoke tailoring and choice to our customers," explained Wolfgang Dürheimer, Chairman and Chief Executive of Bentley Motors.
"Stone veneers are another first for Bentley — but only the beginning of what we plan to do with this luxurious and unique material," Dürheimer added.
Bentley, however, isn't the first automaker to dress its vehicles in stone. In 2014, Mercedes-Benz began trimming its dashboards and consoles in the more commonly found granite.
The Benz upgrade costs a little over $2,500. However, owners of the Bentley Continental, Flying Spur and forthcoming Bentayga – the models on which these stone veneers are available – can expect to pay a lot more.
But hey, they can afford it.