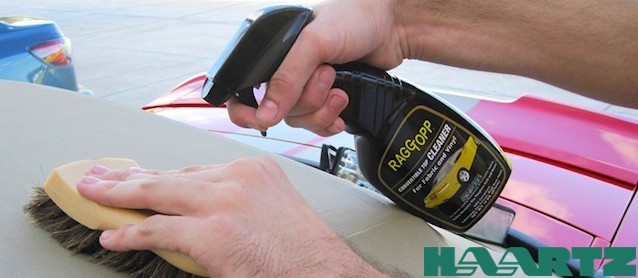 It's not enough to sell and install convertible tops. Auto upholstery shops that want to distinguish themselves as convertible top experts should also teach customers how to care for their new tops and even sell products, like RaggTopp Cleaner and Vinyl Protectant, to help them do just that.
To get you started, we collaborated with The Haartz Corporation, the world's leading manufacturer of convertible topping, to put together a one-page care guide that you can print and leave in customers' cars.
This guide focuses specifically on how to care for vinyl soft tops. Next month, we'll publish another guide on how to do the same for cloth tops. Check it out:
null
To learn more about The Haartz Corporation, visit Haartz.com.