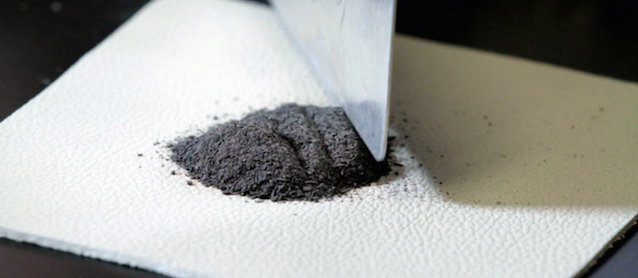 Audi made headlines last year with news that it employs a special "Nose Team" to test the scent of every fabric and material that goes inside its cars. However, it's hardly the first automaker to rely on strange tests to measure and evaluate some aspect of its interiors. In fact, Ford Motor Company just revealed that it too engages in such experiments.
In a series of three short videos, Ford highlights some of the quality testing its interiors undergo to gauge how well they hold up in real-world situations. Ford's team of researchers and engineers use the results to improve the appeal and durability of its cabins.
In the first video, "SNIFF: A Story about Car Smells," Ford shows how it too employs a team of professionals to smell its fabrics and materials, with the ultimate goal of creating a near-odorless cabin.
In the second video, "SNAG: A Story about Mighty Materials," Ford reveals how it ensures that hard and soft materials used in the construction and trim of its cabins don't easily scratch, stretch or tear.
In the third video, "SPLASH: A Story about Surprise Spills," Ford demonstrates how it develops stain-resistant fabrics and materials that guard against such potent contaminants as grease, soil and coffee.
At first glance the tests look ridiculous. However, Ford does an outstanding job of explaining the logic behind them and why they're so important.
It's no wonder why after 112 years in business, Ford is still going strong.