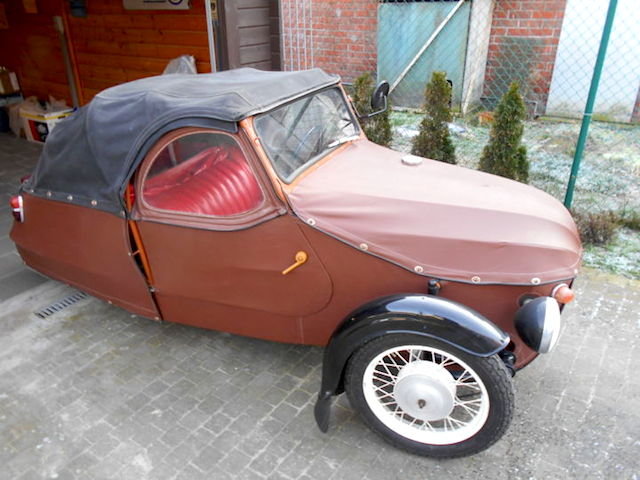 Neither the country Czechoslovakia nor the automaker Velorex still exist. But when they did, both were famous for one of the most bizarre cars in automotive history.
Introduced in the 1950s, the Velorex 16/175 was a two-seat, three-wheel vehicle powered by a one-cylinder, 8.5-horsepower motorcycle engine. Its performance was as boring as it sounds.
More interestingly, though, the 16/175 didn't have a solid metal exterior. Instead, Velorex engineers stretched vinyl over the car's welded tube frame and fastened it in place with turnbuckles.
As you can imagine, the car wasn't very aerodynamic and owners complained of a very choppy and noisy ride. Some even compared it to driving an engine-powered tent.
Nevertheless, the Velorex 16/75 endured well into the 1970s. And although auto body guys didn't make a whole lot of money off of it, upholsterers sure did!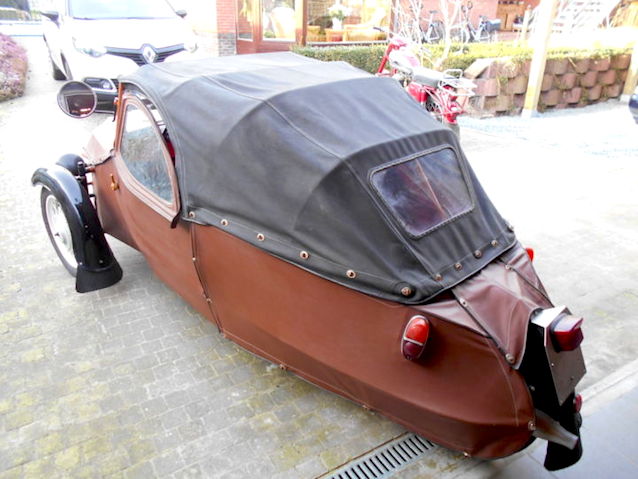 What do you think? Share your thoughts on the Velorex 16/75 in the comments section below.