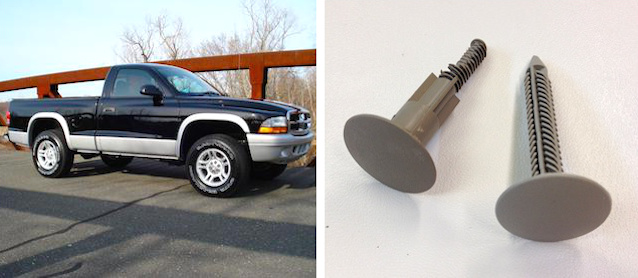 Auto upholstery shops that do a lot of headliner repairs are certainly familiar with the 1997-2004 Dodge Dakota, which features a pesky pushpin that sometimes breaks. Fortunately, there's now a cost-effective solution.
The Dakota headliner is a straightforward job that the average upholstery shop can handle without issue. I love doing them. They're quick, easy and good money. In fact I've already done two quad-cabs this week.
However, as many of you may have already experienced, the two grey pushpins located on the rear of the headliner just above the window and equidistant from the center can sometimes break upon removal. And when they do, it holds up the job.
Fortunately, shops no longer have to source a replacement from Dodge — as the Auveco 21287, a pin intended for use in the Chevrolet Silverado, works as an alternative. Not only is it the correct shade of gray, but it's also the proper size. Best of all, it's cheaper than the OEM part.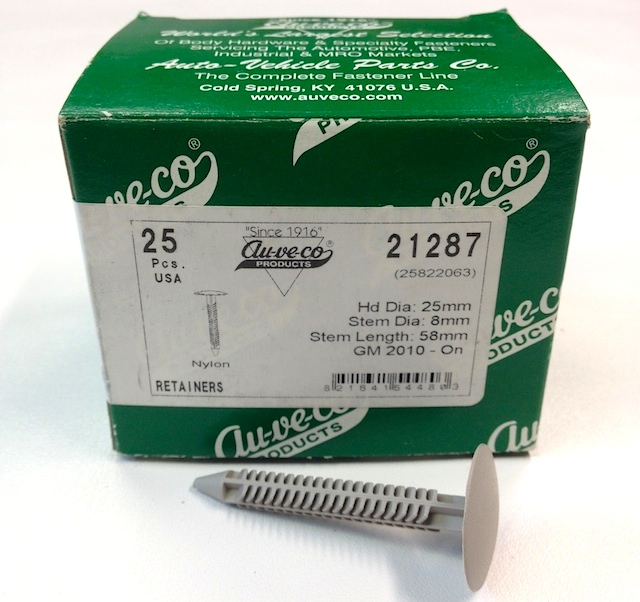 Where to buy: If your shop does a lot of Dakota headliners, pick up a box of 25 from either Albright's Supply or DLT Upholstery Supply today!