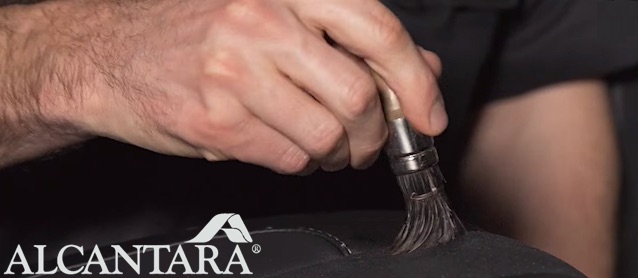 It's easy to understand why Alcantara is one of the most highly requested fabrics in the auto upholstery industry. It looks beautiful, feels soft, weighs little, is more stain and UV resistant than organic suede, and helps keep butts glued to car seats in tight turns. With a little care, it can stay that way too.
Autoblog recently published a short video on how to clean and maintain the synthetic fabric. The process is quick and easy, and only takes a few minutes to learn.
The video is worth watching and sharing with clients. Enterprising trimmers might even consider assembling and selling their own Alcantara cleaning kits, which have all the tools and supplies necessary to upkeep an Alcantara-trimmed interior.
For more tips and tricks, check out The Hog Ring's "How To" section.