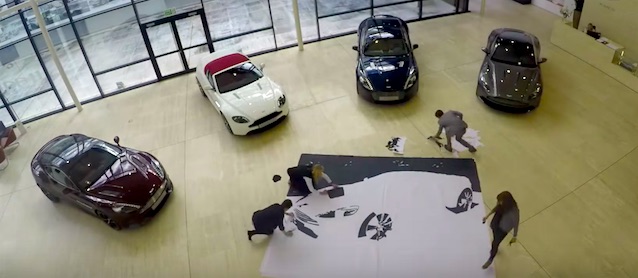 What's the most interesting thing you created from scrap material? British automaker Aston Martin recently gave a pile of discarded leather to three of its interior designers and tasked them with producing something unique, artistic and innovative.
The designers responded by setting up shop in the atrium of Aston Martin's headquarters in Gaydon, England, where they laid the scraps down on a leather mat in such a way that it resembled a Vanquish.
Of course, they documented the project on video…
Granted, the video isn't just an art project, but also a publicity stunt. Nevertheless, it's inspired me to think of cool and interesting ways to put our boxes of scrap leather to good use. If done right, a project like this could look great in our shop office.
Whether your trimming a Cadillac XTS or Aston Martin Vanquish, check out Hydes Leather for the best quality leather hides. They also do custom perforation, embossing, laser etching, embroidery, skiving and weaving!