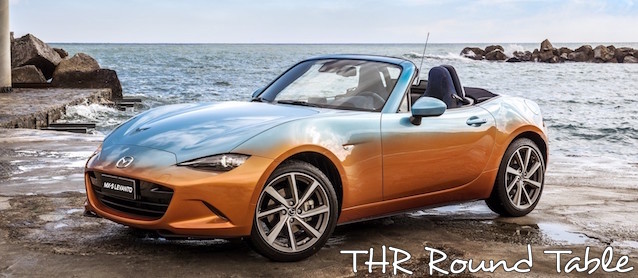 The denim car interior is not an easy look to pull off. When it looks good, it's great. But when it looks bad, it's atrocious. Tell us how you think Garage Italia Customs of Milan, Italy, did with the interior of this Mazda MX-5 Miata, which is wrapped in both Alcantara and… well, enough jeans to satisfy the snazziest "Denim Dan."
The one-off MX-5, which was sanctioned by Mazda, was designed to evoke beach vibes. In fact, Garage Italia Customs says it's orange and blue palette was inspired by the 1966 Bruce Brown film "Endless Summer," a highly acclaimed documentary about surfing. The car was also dubbed the MX-5 Levanto, the name of a famous Italian surfing district.
In regards to its unique two-tone exterior, which features orange and ocean-blue paint fading into one another, Garage Italia Customs says: "The body incorporates the colors of the long summer sunsets (an endless sunset!) with a bright orange tone that fades into indigo around the waistline."
Of course, on the inside is where the Alcantara and denim live — though it's not clear how an abundance of denim elicits any sense of summer fun. Keeping in line with the exterior paint and traditional denim motifs, the Italian craftsmen used bright orange contrast stitching to set off the upholstery.
As a rule of thumb, I believe that denim should be used sparingly in car interiors. Although Garage Italia Customs broke that rule, I have to admit that this MX-5 interior kind of works for me. The amount of denim used maybe overkill, but the craftsmanship is first-rate and the dashboard simply looks stunning.
Still, not everyone is a fan. Auto Evolution writes: "The look is hard to love, and this comes from someone who wears jeans every day. The interior is overwhelming, as we feel there is too much denim blue in the cockpit of the MX-5, making us wish for a conventional black finish, with more traditional materials."
But you should judge it for yourself…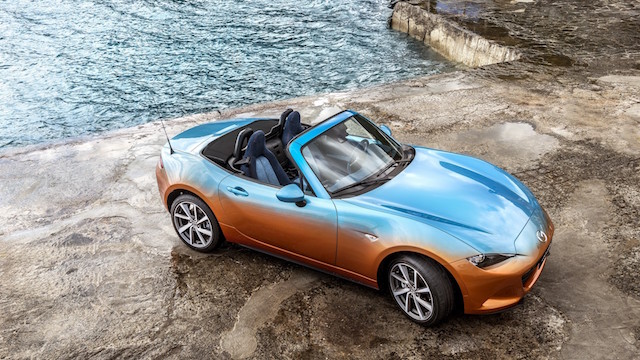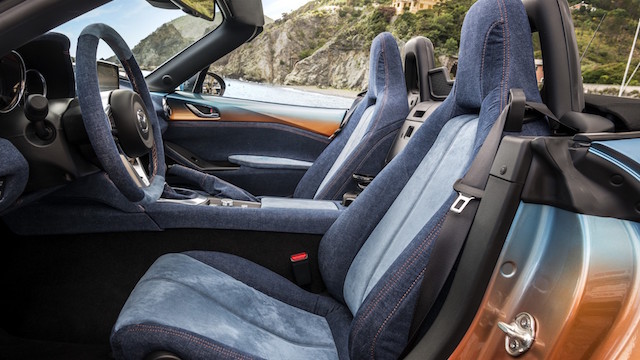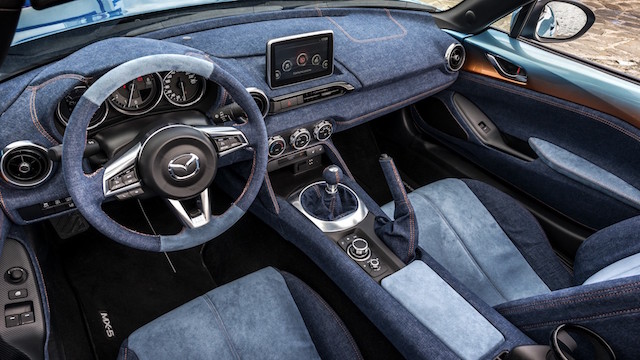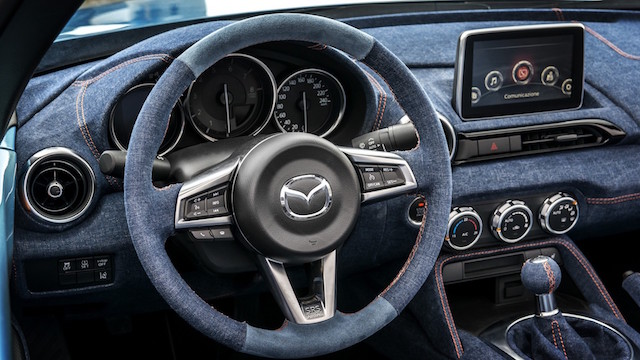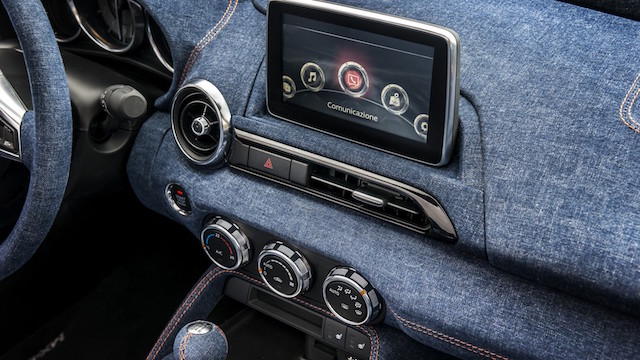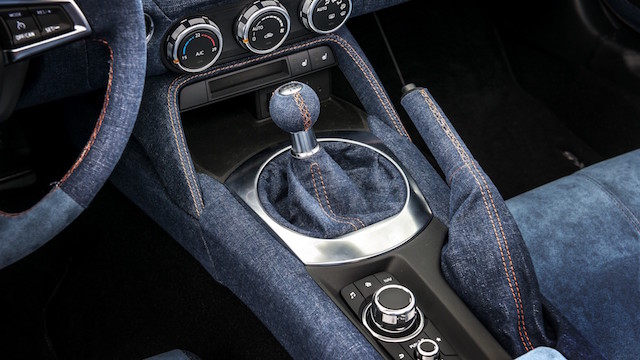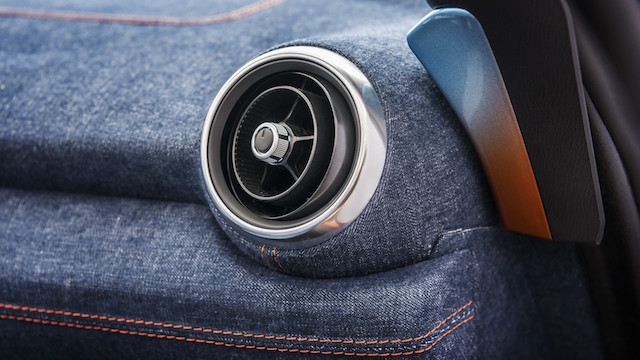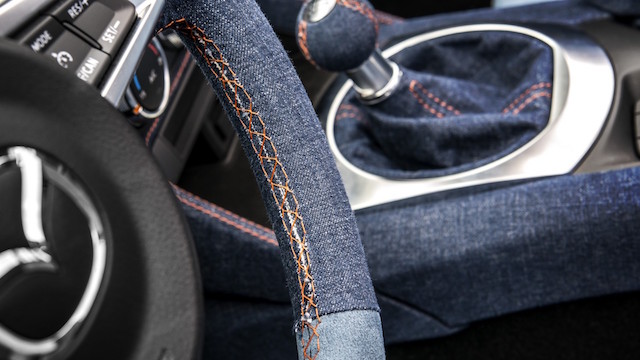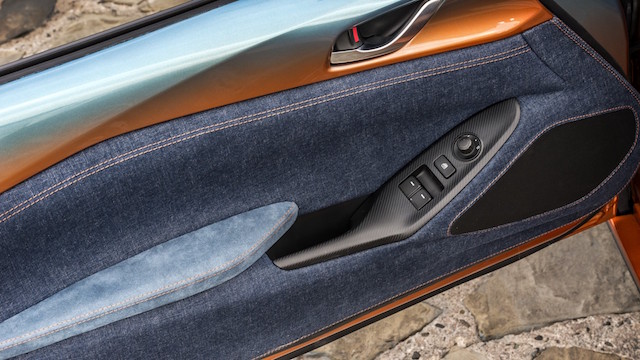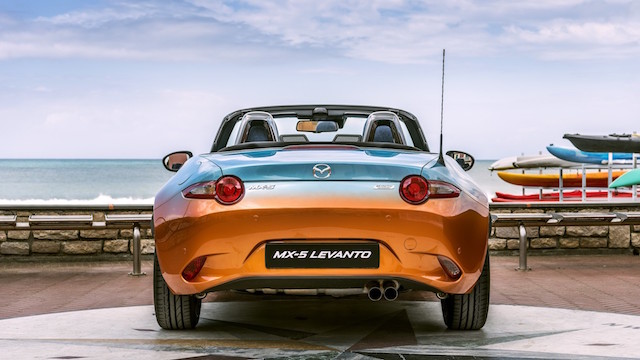 Let's have a round-table discussion: Is the MX-5 Levanto's denim interior a turn-on or turn-off? What do you like or dislike about it? Share your thoughts in the comments section below.