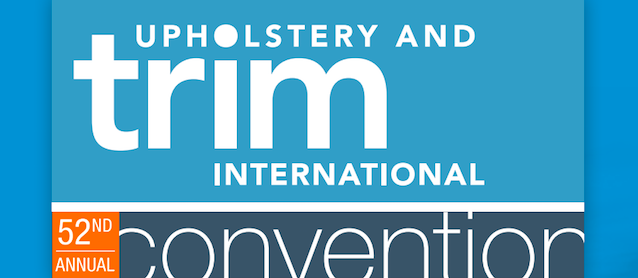 Are you an auto upholstery industry manufacturer, wholesaler or supplier interested in meeting and doing business with other businesses like yours? Then register for the upcoming "Upholstery and Trim International Convention" in Phoenix, Arizona.
The annual event, sponsored by the Auto Care Association, focuses on building relationships between companies who produce and sell items that auto upholstery shops depend on to get the job done.
Convention organizers explain:
The convention continues to bring together the industry's top manufacturers, distributors and jobbers to one place to network and most importantly, do business. While much has changed about the convention, one thing remains the same: the one-on-one meetings. This popular format allows vendors and customers to hold private meetings without unnecessary expense of a trade show booth. … [T]he UTI convention continues to be the most cost-effective and profitable event that you will attend this year.
Unlike SEMA, this is not a convention that doubles as a car show. You will not see the latest, greatest interior designs or shoot the breeze with celebrities. However, you will meet industry leaders who are interested in doing business with you.
Of course, the convention is not for everyone. Auto upholstery shops won't find it very beneficial — unless they're among the few that also sell wholesale/retail goods.
The 52nd annual convention will be held Sept. 21 – 24 at Phoenix's Pointe Hilton Squaw Peak. For registration and details, check out AutoCare.org.