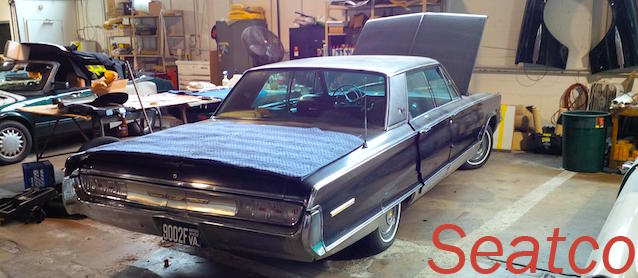 Congratulations to Seatco in Springfield, Virginia, on its 40th anniversary! The thriving auto upholstery shop is North Virginia's "go-to" garage for complex interior restorations and bespoke projects.
Of course, owner Neal Ailstock is thrilled to be celebrating four decades in the business.
"I feel blessed to have had Seatco as a going concern for so long, and I'm thankful to all of our customers here in Northern Virginia and worldwide for thinking of us for their auto upholstery needs," he recently told Digital Journal. "Like every business, we've had our good times and our not-so-good times, but our good times far, far exceeded our not-so-good times over our four decades of doing business."
Neal joined the Seatco team in 1970, where he served as a shop assistant — sweeping floors and driving cars to and from car dealerships. Six years later, at the young age of 26, he purchased the business from the previous owners. Today, his shop boasts five auto upholsterers with a combined experience of more than 140 years in the craft.
Neal credits the shop's success to a simple strategy: "We've always delivered great quality at good prices, and our customers have always responded to that formula." In fact, Seatco relocated three times in 40 years and their customers followed them each time.
What's more, Neal has no plans to retire. "I love what I do, which is making something used and beat-up look brand-new again, and I will come to the shop every day until I can't be useful anymore," he said.
Please join us in congratulating the Seatco team on reaching this milestone and wishing them many more years of success!