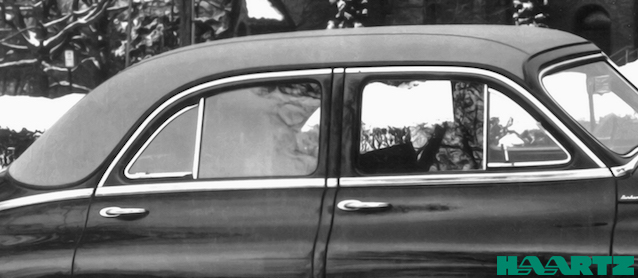 Auto upholstery shops that specialize in classic restorations face a dual challenge: Not only must their work be of the highest caliber, but also period correct. As a result, these trimmers spend a lot of time researching fabrics, parts, supplies and techniques. If they don't, the authenticity of their work and build is put at jeopardy.
Fortunately, there are some resources available that help make the research easier. For convertible tops, Haartz Corporation's "Vintage Restorer's Guide" is a solid foundation from which to start.
The guide, written by CEO Eric R. Haartz, is comprised of five chapters: (1) General Terms & Types, (2) Details of Components, (3) Information Sources, (4) Current Options for Top Materials, and (5) Glossary A-Z.
As Haartz explains in an introductory note, the guide is designed for both hobbyists and restorers, and aims to fill in the gaps of whatever limited history is available on convertible topping:
An understanding of trade and technical terms is often the beginning of knowledge about an aspect of vintage-car restoration. The same holds true for top materials. Although the auto industry is more than a century old, the very little bits of documentation about top materials offer limited help to the car hobbyist and restorer. I hope that this guide solves some of the problem of inadequate information.
Auto upholstery shops that don't do a lot of classic restorations may find the guide to be too technical or detailed. Fortunately, it's written and organized in an easy-to-read format that makes it quick and simple to skim and extract whatever information is needed.
At the very least, auto upholstery shops should note that the information is available and make it a point to familiarize themselves with the glossary — as it will come in handy when discussing restoration projects with potential clients.
To read the the full "Vintage Restorer's Guide" and learn more about Haartz Corporation, the world's leading manufacturer of top fabric, visit Haartz.com/Introduction-Restorers-Guide.