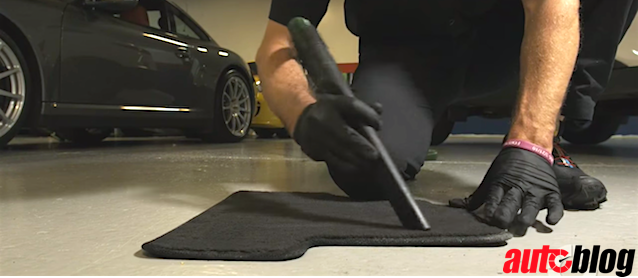 Successful auto upholstery shops know that it's good practice to return cars just as clean — if not cleaner — than when they arrived. Doing so helps differentiate your customer service from competitors and reassure clients that their cars are in safe hands.
Of course, no one expects shops to throw in a free detail with every job. But you'd be surprised how far a quick vacuuming goes in delighting customers and strengthening your reputation.
To that end, Autoblog recently published a short video on how to properly vacuum a vehicle's seats and carpets. It's the type of video that every shop owner, employee and apprentice should watch — as it's full of helpful tips and tricks to do the job quickly yet thoroughly.
To get started, Autoblog says you'll need a car vacuum, compressed air, stiff bristle brush, interior brush, microfiber towel and plastic trash bag. With practice, the process shouldn't take longer than 10 minutes.
For more tips and tricks, check out The Hog Ring's "How To" section.