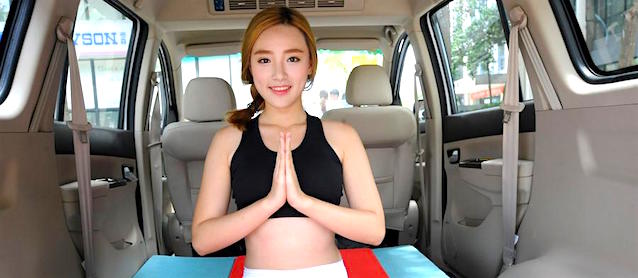 With self-driving cars due to hit streets in 3 to 5 years, automakers are working hard to reinvent the cabin. One of the challenges they face is predicting what types of activities passengers plan to do in cars once they're free of having to pay attention to the road, and designing safe, comfortable and practical interiors to accommodate them.
The problem is, surveys show that the types of activities passengers want to do in cars are outrageous. A recent Reuters report on French interior supplier Faurecia explains:
xWorks is part of Faurecia's global network of advanced research facilities and tech scouting outposts.
The unit looks at future mobility trends beyond 2020, and interviews consumers on how self-driving vehicles could change the look, feel and function of interiors.
"Some of the things that people said they expect to do in fully autonomous and shared vehicles are crazy," said Benson. Freed from the task of driving, people say they would play the guitar, do yoga, cardio exercise or knit.
That's in addition to shaving, putting on makeup or even watching a video, which some drivers do anyway. [read more]
How do you design a car interior that allows passengers to do yoga while still protecting them in the event of a crash? That's the million-dollar question.
TALK TO US: Are you excited for the direction in which car interiors are headed? Or is it something you're dreading? Tell us in the comments section below.
[Photo via CFP]