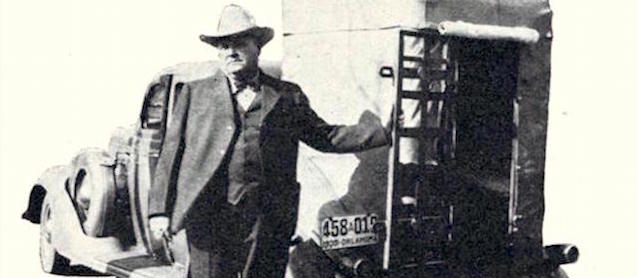 As if sitting on a rumble seat wasn't uncomfortable enough, an Oklahoma police station once transformed its hidden bench into a mobile prison cage so that officers could transport inmates easily and securely.
A short article in the May 1936 issue of Popular Science magazine explains:
Oklahoma has a jail on wheels to take its convicts to prison. Instead of a rumble seat, the prison transfer car has a barred steel cage mounted behind the coupe body. Alex Watson, in charge of the transfer of prisoners, can watch his wards in the cage by a mirror from the driver's seat. The traveling jail accommodates four convicts, having a padded seat on each side. The floor is carpeted and the back door is covered by a drop curtain of heavy duck for protection from the weather.
Hey, at least the police station was thoughtful enough to have the floor carpeted. That's kind of nice, right?
Check out the original article below: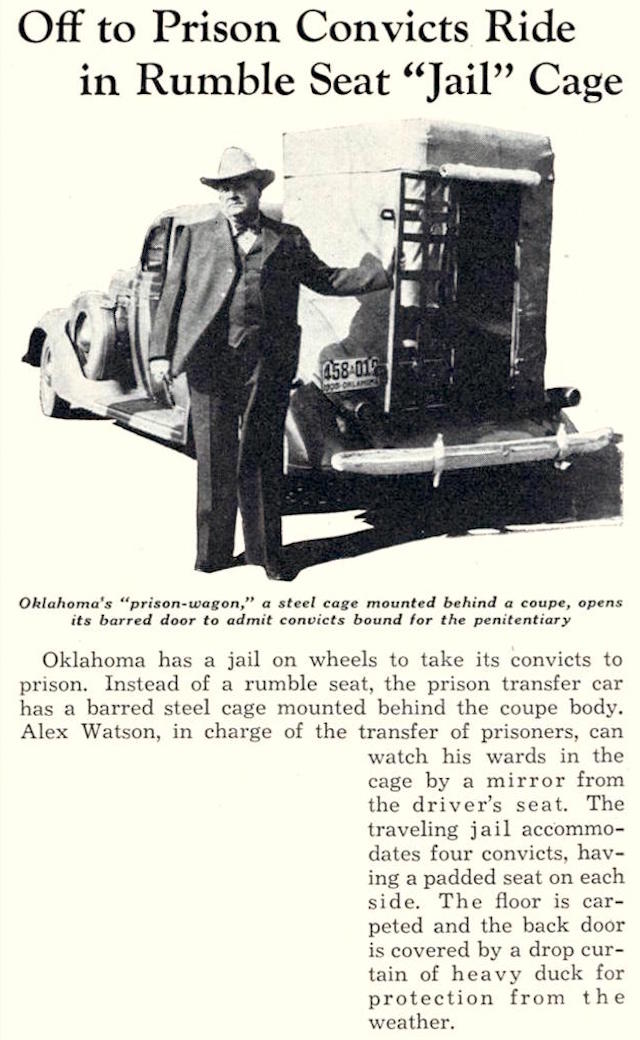 For more cool articles about old car interiors, check out The Hog Ring's "Industry History" section.