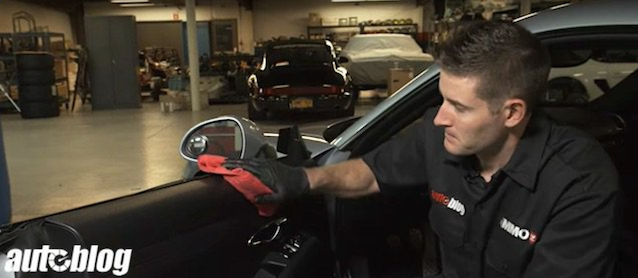 It's incumbent on every auto upholstery shop to ensure that customers know how to properly care for their leather interiors. Not only does it help them protect their investments, but also bolsters shops' customer service and ensures more people see our work at its best.
Autoblog recently published two short videos teaching car owners how to quickly and easily clean and condition their leather upholstery. Following their instructions will prevent unsightly fading, hardening and cracking.
The only tools required are a vacuum, leather cleaner, leather conditioner, soft-bristle brush, scrub pad, microfiber towel and foam applicator pad.
The first video focuses on the cleaning process:
The second video provides more details on how to condition leather upholstery:
The videos are definitely worth sharing with coworkers and customers. Enterprising trimmers might even consider assembling and selling their own leather upholstery care kits.
For more tips and tricks, check out The Hog Ring's "How To" section.
For all your leather needs: Check out Hydes Leather, which supplies superior genuine leather hides, and Alea Leather, manufacturer of the best leather seat covers on the market.