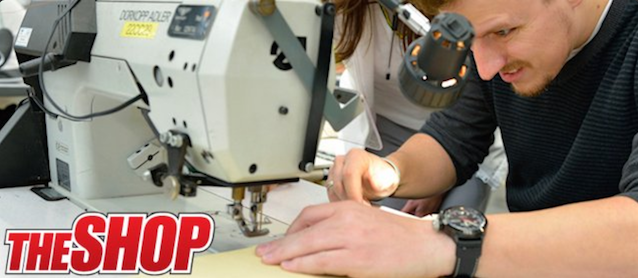 With the new year comes the opportunity for a fresh start. For auto upholstery shop owners, that means recommitting one's self to being a successful entrepreneur, evaluating what you're doing right and wrong, and making smart changes where necessary.
A good place to start is "5 Tips for Restylers," a very insightful article published in the January 2017 issue of The Shop magazine. Of course, restyling shops and auto upholstery shops are not the same thing. However, we do benefit from many of the same business principles.
The tips are simple and easy to follow:
Know your business
Build and protect your image and reputation
Be professional
Create an inviting work environment
Diversify sales
Each tip is followed by an in-depth explanation on how to apply it in your shop and the positive impact it can have. For example, here's an excerpt from tip 4:
Do you see the shop as clean or dirty? Does your wife say it is clean or dirty? Do your customers say it is clean or dirty? Restroom cleanliness can be a key to knowing your overall environment. Old doesn't mean dirty — dirty means dirty!
Making an effort will show your customers you care. A clean shop, offices and showroom will also go a long way toward making your employees proud of where they work and keep their morale up. You don't have to have an Apple store-clean facility, but do your best and the results will be there.
Of course, shop owners already know such things. But with how busy we get, it's easy to overlook some basic business principles. This article serves as a helpful refresher for shops of all sizes. Trust us, it's definitely something you want to read at the start of the new year.
To read the full article, click here to see or download the January 2017 issue of The Shop magazine. While there, check out our interview with Chris McClintock of Bux Customs on page 38.