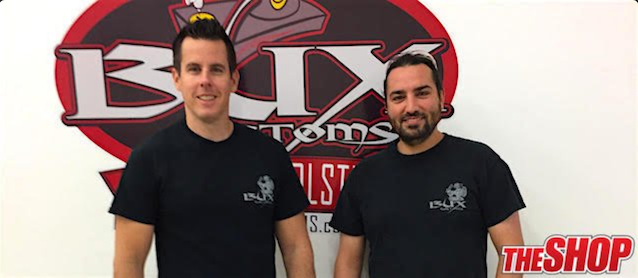 Check out our interview with Chris McClintock of Bux Customs in the January 2017 issue of The Shop magazine.
Chris is a rising star in the auto upholstery industry. Despite having only been in business for seven years and finishing his first full custom interior less than three years ago, his gorgeous designs and meticulous attention to detail have made him one of the most sought after hot rod trimmers in the United States.
We chatted with Chris about his journey from working in his family's pizza shop to establishing Bux Customs in Pottstown, Pennsylvania. He told us all about how he learned the craft, what inspires his designs and his goals for the future.
It's truly an inspiring story that illustrates what can be accomplished when a person combines intense passion with an insatiable thirst for knowledge and a die-hard work ethic.
To read the full interview and see photos of Bux Custom's work, pick up a copy of The Shop. You can also read or download a free digital copy by clicking here.
Also check out our article on why Bux Customs has started using Nappa by Hydes Leather in some of their interior builds.
To learn more about Bux Customs, visit BuxCustoms.com. You can also follow them on Facebook and Instagram.