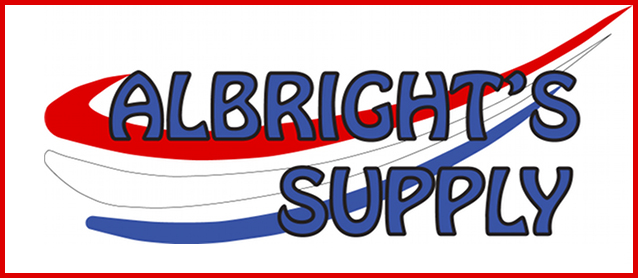 LISTEN UP: Albright's Supply is giving away a brand new Consew sewing machine! For details, plus other great sales and promotions, check out their February newsletter.
On promotion this month are:
1. Signal Vinyls — Black and dark brown vinyl is available in 10-yard cuts for $4.95 per yard and 40-yard rolls for $4.50 per yard. Order now to receive free shipping!
2. Angled Needle-Nose Staple Pullers — These forged steel pliers are designed for auto upholstery pros who work quickly and accurately. Try a pair!
3. Grommet Starter Kits — This kit includes an inserting die, hardwood block, hole cutter and three dozen grommets. It's perfect for truck and boat covers!
That's not all! Albright's Supply is giving away a FREE industrial sewing machine. It's all part of their February "Be Our Valentine" Giveaway"!
Here's how to win: Simply click here to take a short industry survey. Once it's complete, you're automatically entered for a chance to win the sewing machine.
The survey covers a range of topics — from supplier prices to shipping methods — and is designed to help the Albright's Supply team continue providing small, independent shops with quality goods and services.
The "Be Our Valentine" Giveaway runs throughout the month of February. The winner will be announced on March 1.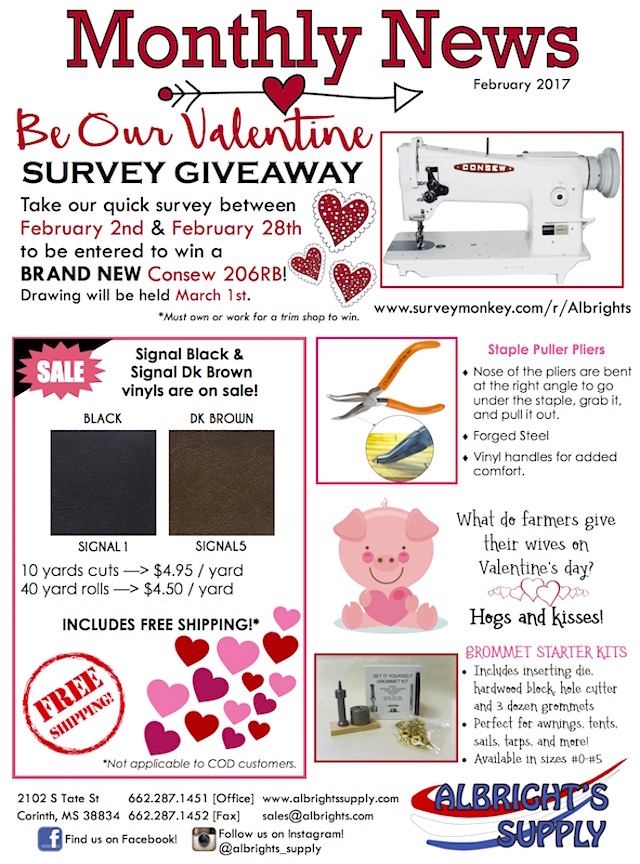 Albright's Supply, one of the auto upholstery industry's largest suppliers of fabrics and goods, carries a range of awesome products and provides convenient services — including free custom foam cutting and free shipping.
Set up a free business account today by calling (662) 287-1451.