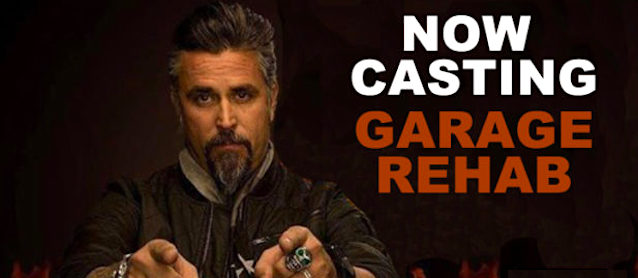 Is your auto upholstery shop struggling or failing? If so, Discovery Channel may be able to help.
Richard Rawlings of the hit TV series "Fast N Loud" is hosting a new show called "Garage Rehab," where he and his expert team save struggling automotive shops before they go out of business.
Pilgrim Media Group, the production company casting shops for the show, explains:
Maybe your tools, lifts and fans are old and broken or your space is falling apart. Maybe you have no idea how to successfully market your business. Maybe your management is bad or your staff doesn't get along. If any of these problems sound familiar, we want to hear from you!
It doesn't matter if you do repairs, restorations, custom builds or upgrades. If you own or work for an auto or motorcycle shop that has major problems, then Richard's team could invest their time and money to help make it a success!
Discovery Channel and Pilgrim Media Group have been casting for the show since November, but we're told there are still a lot of empty slots.
For a chance to participate and have your garage rehab-ed, click here to submit an application.