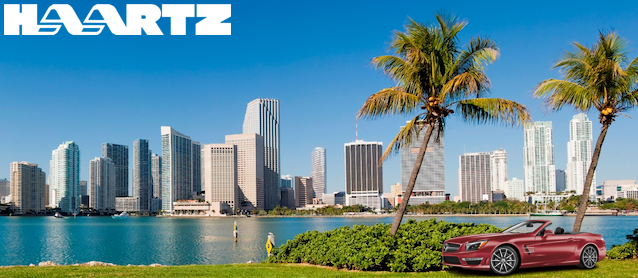 If you like beaches and drop tops, don't miss the seventh annual "Topless in Miami" convertible competition later this month in Miami, Florida. It's going to be a blast!
The event, officially titled "SAMA Topless in Miami presented by Haartz," is sponsored by The Haartz Corporation, the world's leading manufacturer of convertible topping, and organized by the Southern Automotive Media Association (SAMA).
This year's event will be held May 31 – June 1 at the Ritz-Carlton Key Biscayne.
The hottest convertibles will be on display — including the Rolls-Royce Dawn, Porsche 718 Boxster S Cabriolet and Fiat Abarth 124 Spyder. Attendees can check out the cars and give them a whirl!
The vehicles will be judged on a long list of criteria: styling, engagement, technology, top operation, ride and comfort. Awards are presented across a number of vehicle segments, ranging from small convertibles to exotics. The top honor, "Convertible of the Year," goes to the vehicle deemed best all around. Last year's winner was the Mercedes-Benz SL65 AMG.
Haartz will also be hosting a special social media contest during the event. For more from the Haartz team, check out this video interview from a previous competition:
The event is only open to SAMA members. For more information, visit ToplessInMiami.com.
To learn more about The Haartz Corporation, the world's leading supplier of convertible topping material, visit Haartz.com. Also follow them on Facebook and Twitter!