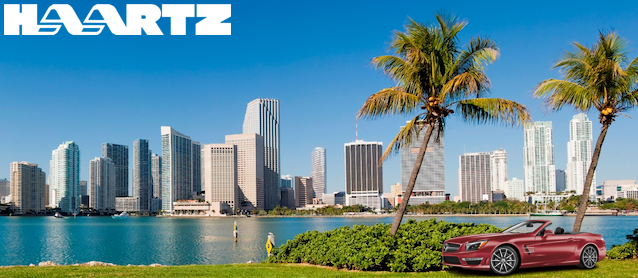 The Mercedes-Benz SL65 AMG was just named "Convertible of the Year" at the sixth annual "Topless in Miami" convertible competition. The event, sponsored by The Haartz Corporation and organized by the Southern Automotive Media Association, was held on June 2 at the Ritz-Carlton Key Biscayne.
The 16 vehicles that entered the competition were judged on a long list of criteria — including fit, finish, function, design, acoustics and trunk space. Not only did the SL65 AMG take home the top prize, but it also won in the Super Luxury/Exotic category.
"Mercedes has a broad range of open-air vehicles — both soft-top and retractable hard-top from the Smart ForTwo to the E-Class Cabriolet to the Mercedes  SL65 — they have a vehicle to suit drivers from all walks of life," said Matthew Williams, director of business development for Haartz. "There was a great mix of vehicles at this year's competition — from the classic sports cars to the high-end luxury vehicles. Our soft-top technology and innovation was well represented in the field."
Other category winners included the Mazda MX-5 Miata for best Small Convertible and Chevrolet Camaro for top Performance Full-Size Convertible. Also, for the first time, vehicles with panoramic sunroofs were included in the competition. The Hyundai Genesis and Chrysler Pacifica won the Panoramic Luxury and Panoramic Affordable categories, respectively.
To learn more about The Haartz Corporation, the world's leading supplier of convertible topping material, visit Haartz.com. Also follow them on Facebook and Twitter!