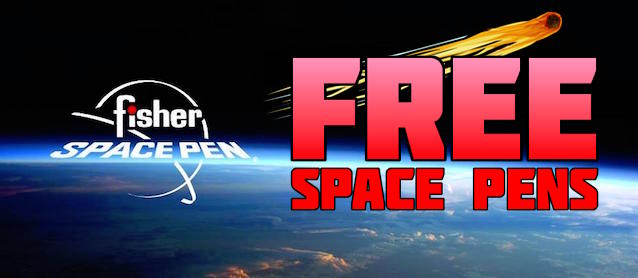 Earlier this month, we told you that Albright's Supply has started selling Space Pens. Now they're giving them away for FREE!
The Fisher Space Pen was developed by NASA to write in any condition, including underwater and the absence of gravity! These pens are a favorite among auto upholstery shops for numerous reasons:
The silver ink stands out on light and dark colors.
It's perfect for drawing patterns on cloth, vinyl and leather.
The ink doesn't bleed or rub off fabrics.
Markings are 100% water-soluble, making cleaning easy.
The pen writes at any angle, even upside down.
It's made in the USA.
To get your pen for FREE, follow these 3 simple steps. But act fast, because this offer ends Friday!
1. Watch the following video for the Promo Code:
2. Call (662) 287-1451 or visit AlbrightSupply.com to place an order for $75 or more. If you place an order online, make sure to add a Space Pen to your cart.
3. Tell Albright's Supply the Promo Code.
That's it! Simple — right?
Family owned and operated since 1947, Albright's Supply has its feet planted firmly in our craft. Chris Albright, who runs the company, is a second-generation trimmer who grew up cutting, sewing and installing seat covers just like us.
To learn more about Albright's Supply and browse their online inventory, visit AlbrightsSupply.com. To set up a business account today, call: (662) 287-1451.
Of course, you can also follow Albright's Supply on Facebook and Instagram.