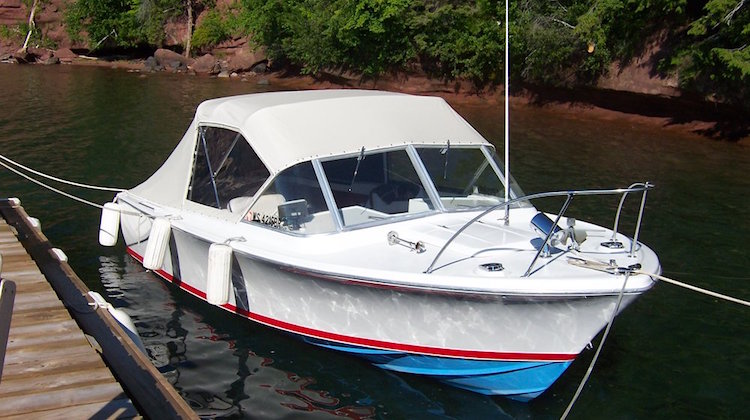 The Haartz Corporation is renowned for its industry-leading convertible topping. But they also make other premium fabrics that every auto trimmer should know about.
Earlier this year, we introduced The Hog Ring community to Haartz's tonneau fabrics Cover All™ and DAN. This month, we tell you all about SeaMark™, their premier marine fabric.
Developed in 1989 for a luxury boat builder, SeaMark consists of a woven acrylic facing that is treated with a fluorocarbon, which repels water. Its extruded PVC backing is attached through a mechanical bonding process, not adhesives that can degrade overtime.
Furthermore, the PVC is infused with mildew and biocide additives that reduce the potential of fungal growth. Other additives deflect harmful UV rays.
SeaMark is available in 18 popular colors and patterns, which match just about any boat.
The water-proof fabric is sold through distributors to top manufacturers, boat builders, dock canopy producers and upholstery shops. SeaMark is also used in other applications where waterproof protection is necessary — including awnings, golf cart enclosures, off-road vehicle covers and storage bags.
When sewn properly, Haartz says SeaMark is "the ultimate, waterproof marine topping fabric." Having worked with the fabric on many occasions, we can attest to that!
To learn more about Haartz, including SeaMark, visit Haartz.com.
[Photo via Canvas Craft]