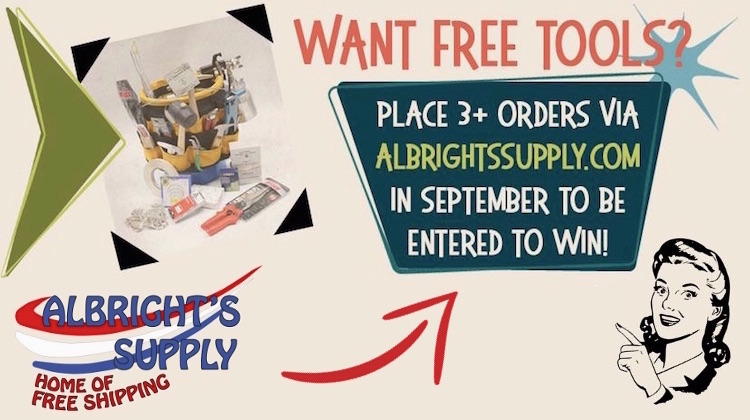 Albright's Supply — our go-to guys for quality fabrics, tools and supplies — just announced another awesome giveaway you don't want to miss!
Place three or more orders online at AlbrightsSupply.com during the month of September and you'll be automatically entered to win a HUGE bucket of tools and supplies.
In total, the bucket will packed with $500 worth of tools and supplies — including tucking knives, hog ring pliers, a spray glue gun, cutters, Space Pen and more!!!
To be eligible to win, you must be a professional auto trimmer or student learning the craft.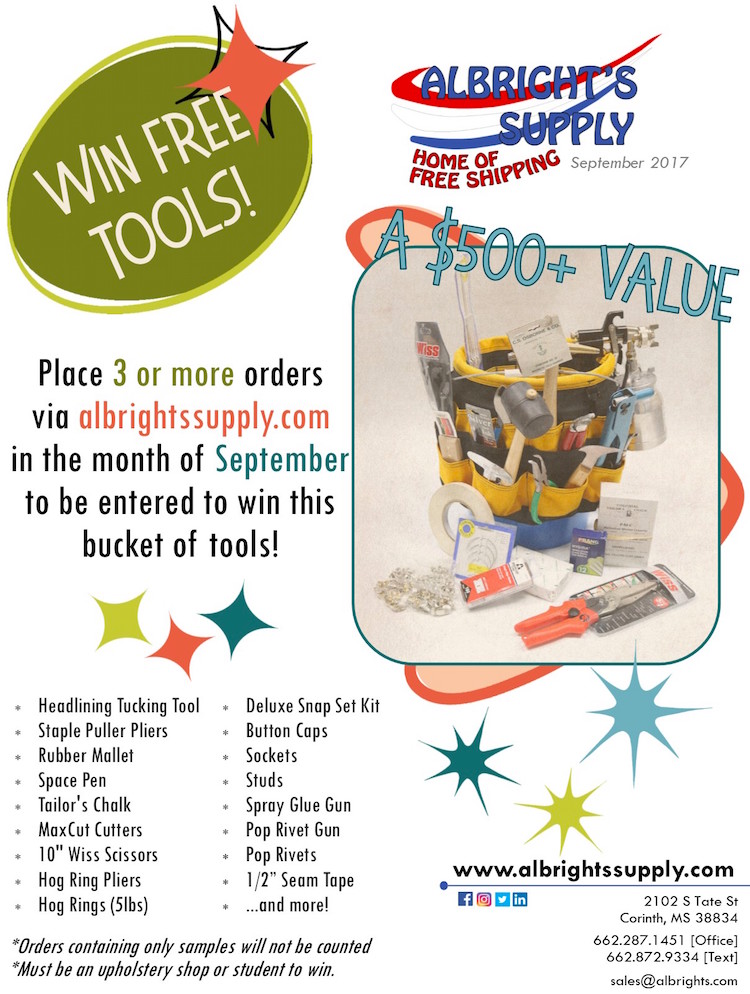 Family owned and operated since 1947, Albright's Supply has its feet planted firmly in our craft. Chris Albright, who runs the company, is a second-generation trimmer who grew up cutting, sewing and installing seat covers just like us.
To learn more about Albright's Supply and browse their online inventory, visit AlbrightsSupply.com. You can also browse their OEM fabric database at AutoOriginals.com.
To set up a business account today, call: (662) 287-1451. Of course, you can also follow Albright's Supply on Facebook and Instagram.