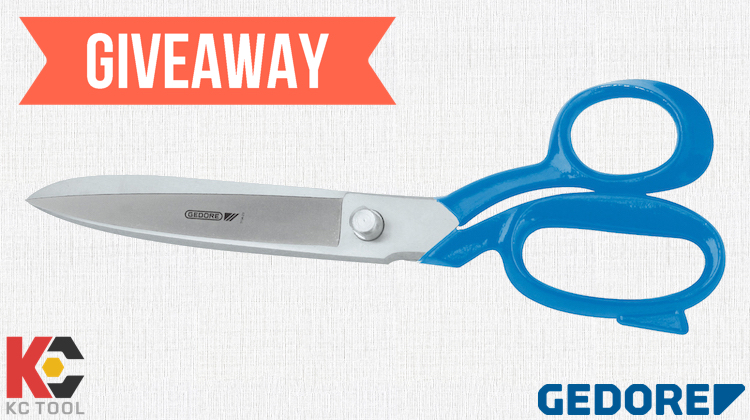 Earlier this year, we partnered with KC Tool to review and give away Gedore Craftsman Scissors, which are among the best shears in the upholstery industry. The promotion was such a big hit that we decided to do it again.
We're giving away 9″ Gedore Craftsman Scissors (valued at $8o!) each week for the next three weeks!
If you're familiar with these scissors, you know how awesome they are. Here's an excerpt from our detailed review:
We put our Gedore Craftsman Scissors through the ringer and were extremely impressed with the results. The razor-sharp blades cut through cardboard, leather and multiple layers of carpet jute with ease. […]
Compared to other popular sheers, the Gedore Craftsman Scissors are on par with the Kai 7280 in terms of quality and performance. It's definitely better than most Wiss models we've tested.
Read our full review to learn more about these awesome scissors, which you can win or buy at a discount through KC Tool, America's #1 German tool distributor.
The giveaway: Professional trimmers, apprentices and students who are members of our Auto Upholstery Forum will be automatically entered into a drawing to win the scissors. We'll announce a new winner every Sunday for the next three weeks.
The discount: Every member of our forum will also receive a discount code to save 10% on their next order from KC Tool. Use the code to buy Gedore Craftsman Scissors, or any other tools you want!
To be eligible for the giveaway and/or receive the discount, you must be a member of our Auto Upholstery Forum – so register today!
To learn more about KC Tool, our go-to guys for quality German tools, visit KCToolCo.com.