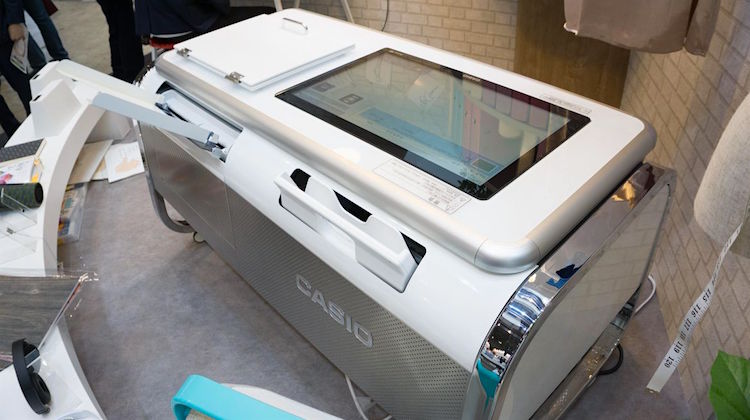 Casio has invented a 3D printer that prints faux leather with such detail that it looks and feels close to the real thing.
The Mofrel 2.5D printer layers PVC and PET plastic sheets atop one another to create the fabric, which can be heat stamped with any grain or pattern and dyed via inkjet with 16 million possible colors.
What's more, the faux leather can feature fake seams and stitches — all in a single piece of fabric. The photo below, for example, is one piece of fabric printed to look like two attached by a stitch.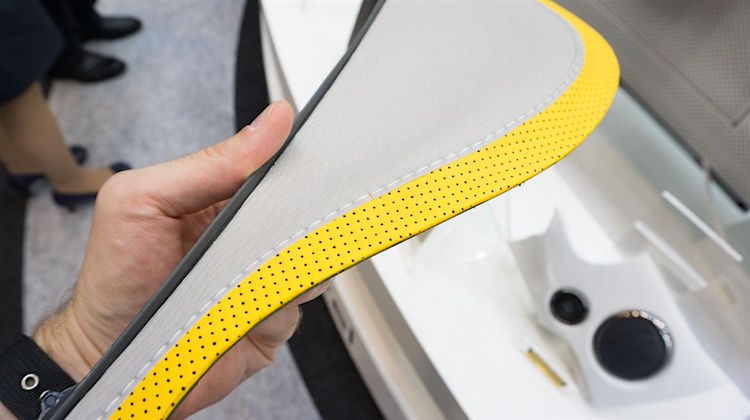 Of course, the fabric is not as luxurious or durable as genuine leather. CNET, which reviewed the fabric, explains:
It's a little hard to explain just how magical the resulting sheets look and feel. That plush, tacky feeling of full-grain leather isn't quite right, but I've sampled many far less compelling pleather surfaces in my time, and that this comes out of a printer is remarkable. […]
These sheets, while impressive, don't have the durability and wearability of proper leather. A Casio rep indicated they'd wear out in about five years if subjected to regular use…
In the future, the fabric will be higher quality and more durable, CNET says. Until then, this technology is best suited for prototypes and concept cars, which are short-term show vehicles that rarely experience real-world use. By printing fabric as needed, automakers can save time and money on production.
Casio plans to sell the Mofrel 2.5D printer for $45,000 and will begin shipping next year. Right now, it's too expensive for most independent trim shops and design studios. But CNET expects the price to drop significantly as the technology develops.
To read the full review on  CNET, check out "Casio's Mofrel 2.5D printer makes leather interiors fast."