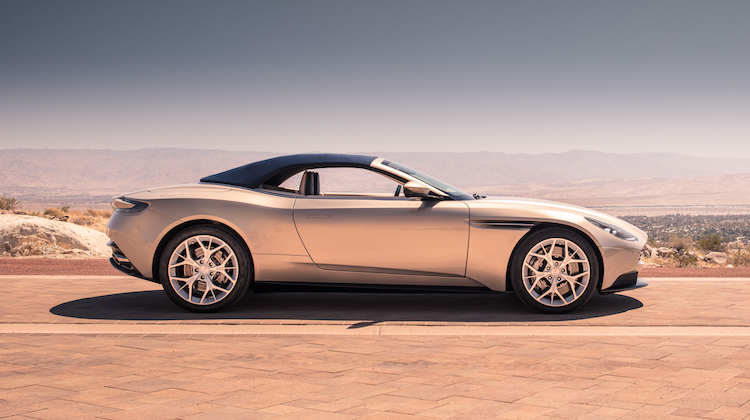 Aston Martin just chopped the top off its DB11 grand tourer and it looks absolutely gorgeous.
The British automaker replaced the DB11's hard top with a soft top manufactured with The Haartz Corporation's high-performance Sonnenland A5B/DS fabric.
Sonnenland A5B/DS is an acoustically enhanced 3-ply topping with acrylic twill weave facing, rubber inner-layer and Polyester dobby backing. It's available in eight colors — including titan gray, bordeaux red and java.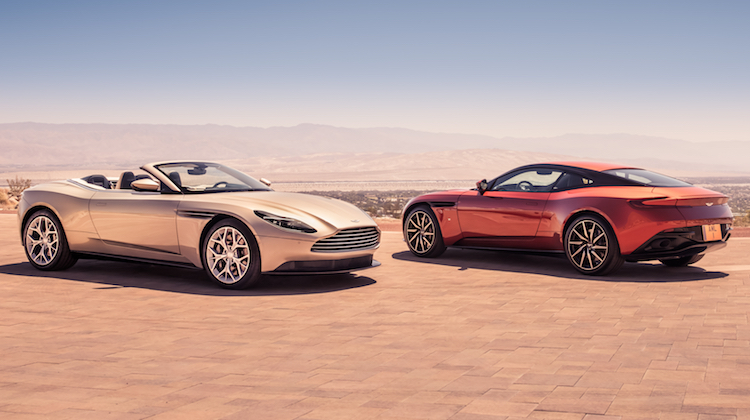 The Volante model offers all the benefits of a hard top with the added benefits of a soft top. It provides superior sound and weather insulation, structural rigidity and looks good too.
"There are some fine-looking convertibles out there, but it is unusual to find one that is prettier than the coupe it is based on," writes Car and Driver. "The new Aston Martin DB11 Volante could be one of the notable exceptions, looking stunning from every one of the angles that the company has shared through its first release of images and information."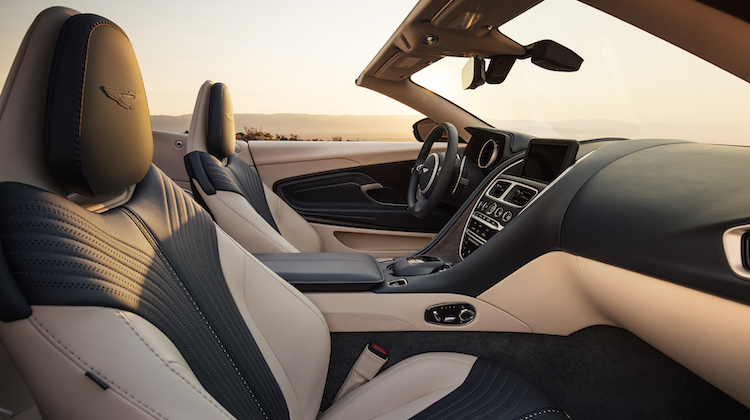 The DB11's interior cabin is just as impressive. The seats, door panels and dashboard are awash in supple leather. The seats are particularly luxurious, featuring unique pleats and optional wood or carbon-fiber seat backs.
Of course, the DB11 Volante's performance lives up to its sporty image. In fact, test drivers say the convertible packs a big punch. The vehicle comes equipped with an AMG-sourced, twin-turbocharged, 503-horsepower v8 engine. It peaks at 187 mph and blasts from 0-62 mph in just 4.1 seconds.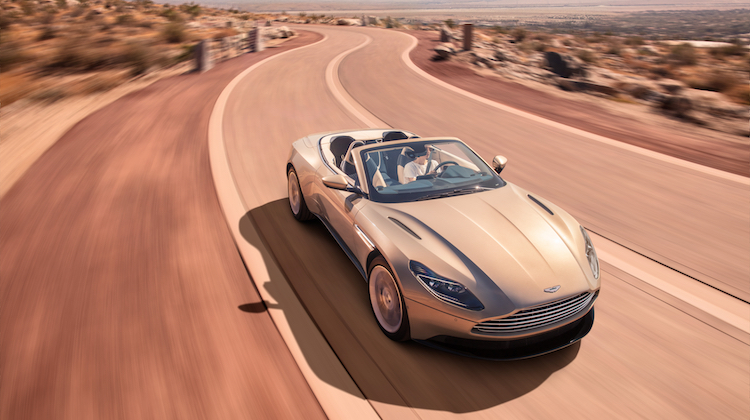 As for it's handling, test drivers say it's smooth and inspiring — which makes sense, considering "volante" is Italian for "moving with light rapidity."
Aston Martin will make the DB11 Volante available for the 2019 model year.