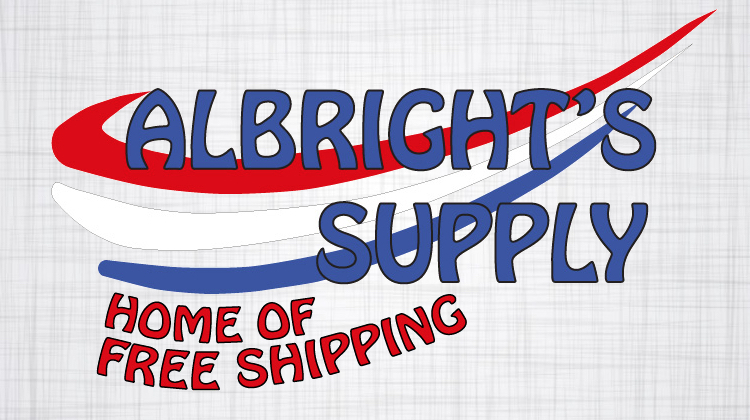 Albright's Supply is kicking off the new year with a promotion and giveaway! Just order 5+ yards of Spradling's Textures Collection and you're automatically entered to win.
The Textures Collection — including Reflex, Hitch, Silvertex and Trexx — are quality vinyls suitable for automotive, hospitality, restaurant and healthcare applications. With the exception of Reflex, they're also marine grade.
Throughout January, purchase 5+ yards of any Textures vinyl and you're automatically enrolled in a drawing to win $25 store credit at Albright's Supply. Five winners will be chosen at the end of the month.
For more details, check out their January flier…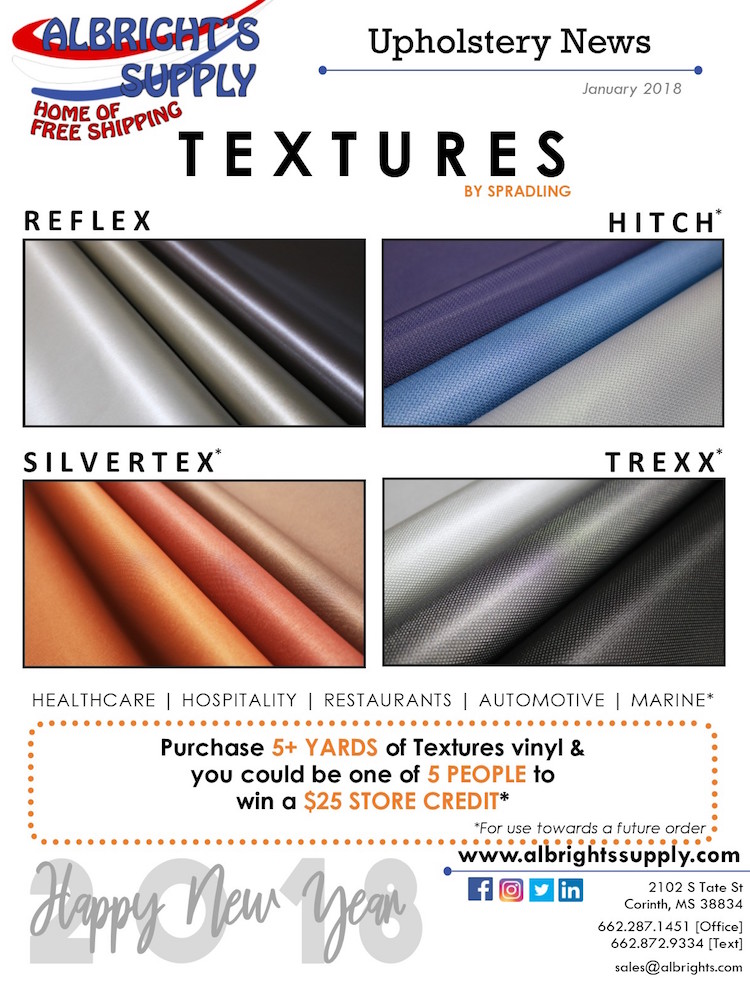 Family owned and operated since 1947, Albright's Supply has its feet planted firmly in our craft. Chris Albright, who runs the company, is a second-generation trimmer who grew up cutting, sewing and installing seat covers just like us.
To learn more about Albright's Supply and browse their online inventory, visit AlbrightsSupply.com. To set up a business account today, call: (662) 287-1451.
Of course, you can also follow Albright's Supply on Facebook and Instagram.